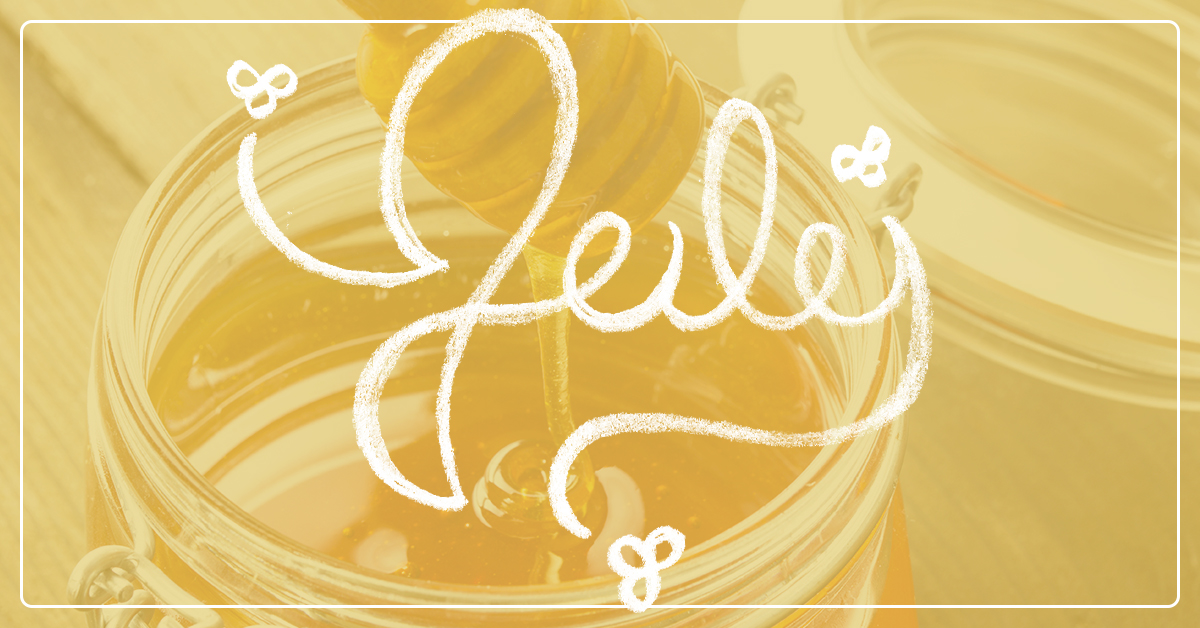 Bees and beekeepers are very busy in July. Your hive is buzzing along in the summer weather with plentiful nectar sources. Monitor your bees health and home as the honey continues to flow.
July Bees
Honey bees slow greatly in making wax and completing the spring nectar flow. Be prepared to extract honey. Remember, the comb cells should be 90% capped and the remaining uncapped honey should not be able to run out of the cells for it to be completely ripe for extraction.
The population of strong hives should peak about mid-July. Weaker hives may need to be combined or re-queened as winter survival requires strong colonies. If the weather is good, nectar flow may continue all month. However, usually we get a slowdown (dearth) as the month progresses.
When the weather is hot, large numbers of bees will begin to cool themselves on the hive's exterior. The bee hive can also use 1.5 gallons of water per day to cool a hive. Plan ahead and make sure the closest water supply isn't your neighbors swimming pool.
July Beekeeping
In July, your hives will need attention in a variety of ways. Provide a fresh supply of water located near the hives, and continue to inspect for varroa mites and brood patterns. The health of your bees should be a major concern.
Although most swarming behavior stops in late June, continue to watch your hives for late swarms. Also, be on the lookout for robbing wasps, hornets, and other honey bees. During the Summer, there may be a dearth (period of no nectar flow) that causes them to look for weak hives to rob.
Some indicators of nectar flows are:
Fresh white wax on comb and top bars

Bees are easy to work with

Foundation is drawn out quickly

Bees fanning at the entrance

Large amounts of nectar ripening in the honey supers

Knowledge of nectar plants in your area and their bloom cycle will aid the beekeeper in anticipating flow times
Provide some shade to your hives during the hottest part of the day so they can cool the hive effectively. Too much heat can cause the bees to spend more time cooling the hive than gathering nectar to make honey. Also, consider using screened transportation inner covers in place of the standard inner cover. This will provide better circulation and help to keep the bees cool.
Add supers (as needed) to alleviate crowding and to encourage the bees to store more honey than they need. Check for surplus honey and harvest (if needed).
July Beekeeping Checklist
Estimated time needed: 2-3 hours*
*Time estimates do not include equipment repair and cleaning or honey extraction.
Extract ripe honey
Provide a fresh water supply (daily)
Add honey supers
Attend your local bee club meeting

Flowers Bees Love in Summer
Bloom times vary depending on the variety, seasonal weather and elevation.
Annual Flowers
Ageratum
Alyssum
Begonias
Dahlia
Geranium
Impatiens
Lobelia
Marigold
Moss Rose (Portulaca)
Petunia
Salvia
Vinca
Zinnia
Perennial Flowers
Beardtongue (Penstemon)
Bee Balm
Blanketflower
Blazing Star
Coneflower
Culver's Root
Echinacea
Evening Primrose
False Sunflower
Fireweed
Foxglove
Giant Hyssop
Great Blue Lobelia
Harebell
Hollyhock
Horsemint
Ironweed
Joe-Pye Weed & Boneset
Lavender
Milkweed
Mountain Mint
Phlox
Prairie Clover
Prickly Pear
Rattlesnake Master
Rudbeckia
Shasta Daisy
Stonecrop
Sunflower
Tickseed
Vervain
Wild Bergamot
Wild Sage
Yarrow
Shrubs
Bluebeard
Butterfly Bush
Potentilla
Rose of Sharon
Russian Sage
Shrub Roses
Spirea
Summersweet
Other Beekeeping Considerations
Weather is the ultimate calendar when taking care of bees. Depending on the weather and your bee type, the time frame for activities should be adjusted earlier or later as necessary. You will have more success adapting to the bee's schedule, rather than them adapting to yours.
Beekeepers are many and varied; some choose a hands off approach, while some are very hands on. Some choose to medicate and others are using other Integrated Pest Management (IPM) methods which do not include medication. Whatever your preference, you can and should adapt this calendar to fit your needs.
Thank you for keeping bees, and let us know if you have any questions regarding your hive. We're always happy to help.
LOOKING AHEAD TO NEXT MONTH?
---
Information for this article was provided by Kent Mickelsen, Utah Certified Nurseryman, IFA Country Store; Utah State University Extension; and Slide Ridge Honey in Mendon, Utah.