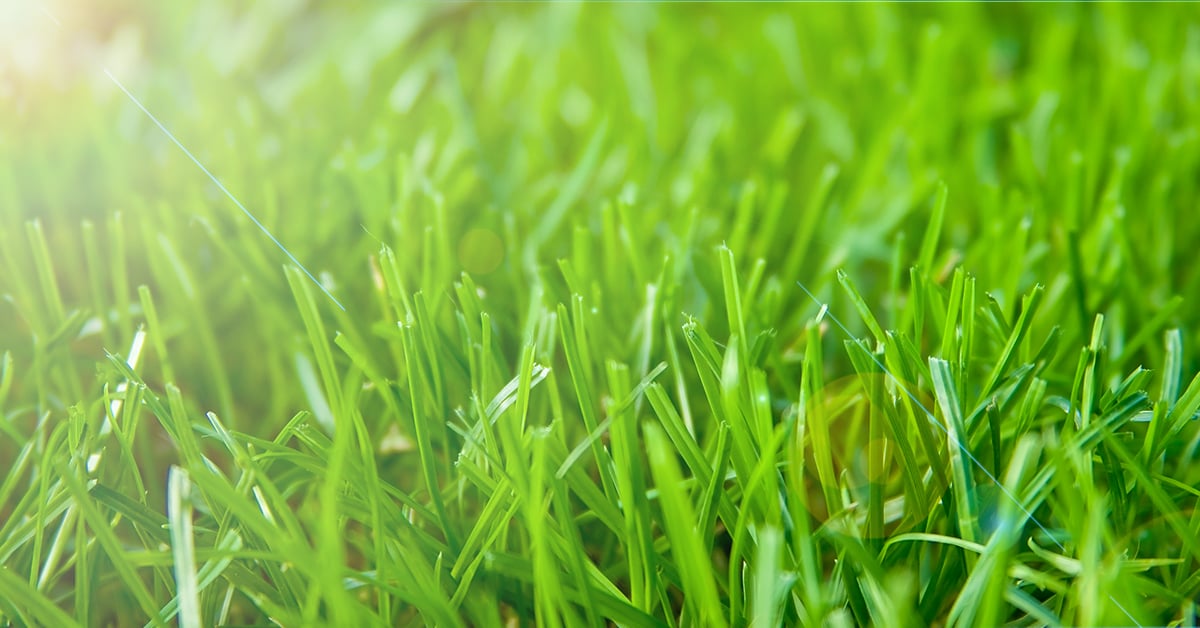 It can be challenging to keep lawns looking fresh during summertime, especially in drought-prone climates like Utah, Idaho, and Colorado where summer often brings 100º F+ temperatures.
One of the best defenses against a crispy lawn is preparing early; the healthier the lawn and the deeper its roots, the more tolerant your turf will be to the effects of heat and drought. Each drop of water can be put to use by making small adjustments to your mowing, watering and soil treatment habits.
Follow these tips from IFA's lawn care experts to keep your grass green during drought:
Mow Your Lawn Higher
One easy trick for keeping grass greener is to mow higher than usual, keeping your mower blade around 3.5" to 4". Longer grass provides more shade to the soil and crowns of the grass plants which slows down water evaporation during daytime heat. This allows grass roots to grow deeper in their search for water. Mowing higher also helps prevent pests, since most common lawn-munching insects don't lay eggs in longer grass. Consider setting your mower at the highest level when adjusting the height.
Mowing your lawn higher likely won't revive your lawn all on its own, but it will certainly help reduce stress on struggling grass during drought.
Optimize Your Soil with Lawn Surfactants
Soil often becomes compacted and 'hydrophobic' over time, causing slow water penetration, run-off, erosion problems and standing water. Water-repellent soils do not wet when a drop of water is placed on the surface. It's common to see water pooling on the surface of dry soil rather than soaking in.

Sometimes soil will repel water even though sprinklers are working effectively and thirsty grass roots have a hard time expanding through the hard-packed earth causing dry spots. Many soils are water repellent to some degree, which means the precious water being pumped into your lawn is going to waste.
What Are Surfactants?
Lawn surfactants help water spread out and fully penetrate compacted soil instead of just where it's easiest to soak in. Lawn surfactants can be applied to soil in either granular or liquid form, and popular products like Revive and Aqua-Drive treatments help improve soil quality, allowing water and grass roots to penetrate deeper.
Revive

Revive is a soil treatment made from a combination of surfactants and fertilizers to help water penetrate deeper into hard-to-wet soils, even through thatch and mat. Revive helps save water and solves problems associated with hard, dry, compact soils. The formula also contains iron which helps thicken and turn your lawn dark green. Revive is available in granules, liquid concentrate bottles and ready to spray (RTS) bottles.

Aqua-Drive

Aqua-Drive is another superior water penetration product that has been shown to infiltrate soil nearly twice as fast as untreated water. Aqua-Drive drives water to where it's needed for greater growth and better irrigation. This means less water waste and more water for your lawn and crops. Aqua-Drive is safe for lawn and garden use.
Revive and Aqua-Drive offer slightly different benefits, but both achieve the same goal of using less water to keep grass greener. Revive is an organic material combined with a soil surfactant while Aqua-Drive is just a soil surfactant. Revive is applied more often, once every 30 days instead of the 60 days that Aqua-Drive suggests. Aqua-Drive may produce a faster response while Revive will have more long-term benefits.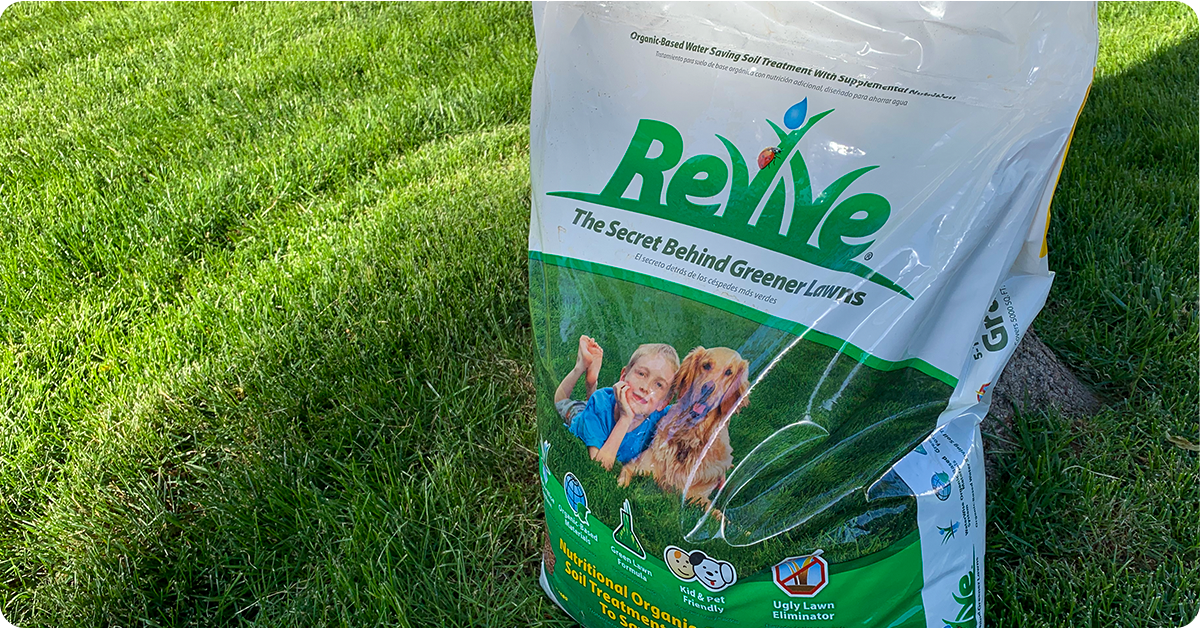 Aqua-Drive and Revive may be used any time grass is actively growing, but we recommend applying your favorite with IFA's Step 3 Lawn Fertilizer for the healthiest lawn during summer.
Read: Spring & Summer Lawn Fertilizer: Step 3 to a Healthy Lawn
Prioritize Lawn Care Year-Round
Proper lawn care is a year-round process. Consistent seasonal fertilization, soil treatments and irrigation keep your lawn healthier, and a healthy lawn is much more resistant to drought stress. Following IFA's 4Plus Lawn Care program makes things simple, with spring weed control, soil boosters during the peak of summer and soil fertilizers during fall and winter.
If the grass stays nice and long and is watered intermittently and deep with the IFA 4Plus Lawn Care program along with surfactants like Aqua-Drive or Revive, plant roots grow deeper and be more resilient during a hot summer or drought.

Streamline Your Watering Habits
Inefficient watering is one of the most common lawn care mistakes. Watering at the wrong times and in the wrong amounts can cost you and actively harm your grass. For the best results, we recommend intermittent deep watering about 1.5" per week in the early season and 2" to 3" per week in the heat of the summer.
These amounts are generally based on the needs of common turf varieties in the Intermountain West. Utah DNR provides a drought watering guide with weekly irrigation recommendations for each county. Check it often during lawn season to ensure your watering schedule is up to date with current recommendations and restrictions in your area.
Read: IFA's Lawn Watering Guide - the Best Time to Water Your Grass
All watering should be done during the coolest temperature of the day, preferably early morning. Otherwise, evaporation will claim most of your water before it ever reaches the roots. Avoid watering altogether between 10:00 a.m. to 6:00 p.m., be sure to check local weather and turn your sprinklers off in favor of natural rainfall whenever possible.
Aqua-Drive, Revive and IFA's 4Plus Lawn Care program provides grass with the ingredients to make it as drought resistant as possible. If the grass is longer, the roots are deeper and wetting agents are used, every drop of water will be used much more efficiently than before. You will be able to maintain that gorgeous green grass, even if you need to reduce water use.
Visit your local IFA Country Store for any further questions about keeping your lawn green in the summer heat. We'll happily provide solutions and help you grow the lush, full lawn you desire.
Also check out, "Have a Beautiful Lawn in Four Easy Steps", to learn more about IFA's complete 4Plus Lawn Care Program
---
Information for this article was provided by Aaron Jaussi, Branch Manager, Provo IFA Country Store; Nick Loveland, Certified Arborist, Assistant Manager, Ogden IFA Country Store; and Ken Holt, Lawn & Garden Category Manager, IFA Country Store. Top photo credit: Andrew H.