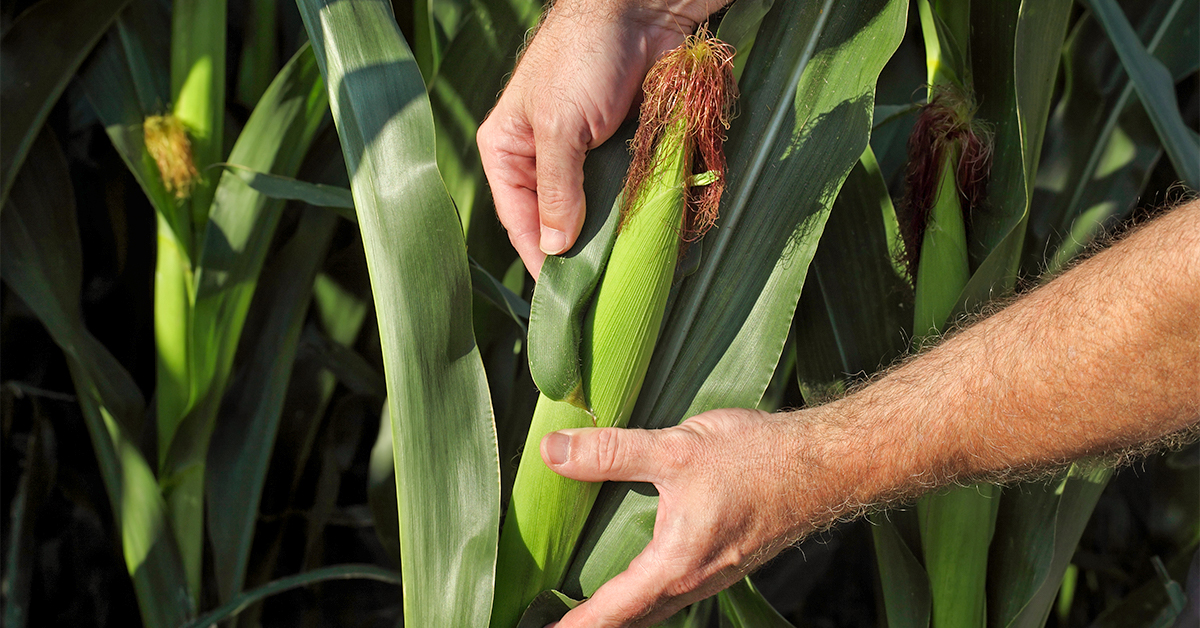 Agriculture producers grow commodities to make a profit but the path from planting to harvest and eventual returns is tricky with many variables outside of our control. To better prepare for the unexpected and provide the best opportunity for a profitable harvest, it is important to start early by formulating a plan before the seed goes in the ground.
Forming a "Growing" Plan
With current market conditions as they are, one can get emotionally lost with the barrage of information at his fingertips. Take a deep breath and bring it back to one acre.
Start with Farm Budgeting
From 2005 to 2020, bushels per acre of corn on average in the US has increased from 147.9 bushels to 181 bushels per acre according to a recent USDA statistic. This indicates that producers generally know how to produce yield to fill the bins, but are they turning over a profit?
Much of the fear and uncertainty prior to planting may be alleviated with a careful study of a budget. A budget predicts profitability by incorporating quantities and prices of all inputs and outputs. Generally, budgets are broken up into three sections: gross returns, variable costs and fixed costs.
The variable costs such as seed, chemicals, fuel fertilizer and micronutrients for plants. change depending on the size of the operation. Fixed costs such as debt payment, depreciation and insurance are fixed and not dependent on the size of the operation.
A careful assessment of your costs will allow you to analyze where they fit.

Assessing the Variable Costs
Variable costs in the production process are costs the manager has control over at any given time. Seed, fertilizer, herbicide, fuel, oil etc., are directly related to how much of a crop is produced and are directly controlled by the manager.
As more of the input or variable is used, more output is produced. However, there is a limit to most inputs. Meaning that with each of these, there is a point where additional input no longer increases yield.
Discovering the balance of inputs for increased yield is a key to profitability. Producers who do not try to increase their crop yields limit their revenue potential. Assessing your variable costs and determining a balance for inputs can have a significant impact on your harvest and profit.
Listen to Your Crop Advisor
Assessing your variable costs and discussing your growing plan and budget with a crop advisor is one strategy that can maximize production.
Keep in mind that the profit-maximizing level of inputs is always below the yield-maximizing level. Meaning that your variable inputs could actually cost you profit if used beyond a certain point. A crop advisor can help you determine whether applying an additional unit of fertilizer (or any other variable input) will yield more output to offset the additional cost of input.
Just remember, your goal should focus on being the most profitable per acre versus achieving the most yield per acre.
The Goal of all Growers
The overarching goal of all agricultural producers is to make a profit. Having a plan through a financial budget is the first step in discovering the map needed to be profitable on every acre. There will be an inclination to trim inputs but keep in mind output will also be reduced.
Analyzing data from your personal operation will allow you to make informed decisions. Through properly navigated information relative to your operation, the worries and uncertainty can be better managed.
Here to Help You Grow
The time to prepare for the upcoming season is now. Getting started is as simple as looking through your budget and formulating a plan that will help you be the most profitable on every acre.
Don't do it alone. Contact a trusted advisor or reach out to our IFA Agronomy team. We want to assist you in your cropping plans and will help you be profitable one acre at a time.
---
Written by Doug Mills, IFA Agronomy and originally published in the IFA Cooperator magazine (vol. 88, no. 1) Spring 2022.
Doug Mills is an Agronomy Salesman with the Garland IFA Agronomy Center. As a fourth generation farmer and rancher and the former manager of the Riverbend Ranch in Idaho Falls, Idaho, Doug possesses a lifetime of diversified agricultural experience to aid IFA growers. Doug earned his associates degree in Animal Science and Ag Business from BYU-Idaho and then obtained his Bachelor's degree in Ag Economics and Agribusiness from the University of Idaho while working for Riverbend Ranch. After more than ten years managing the ranch's 22 pivots and 1800 mother cows, Doug earned his CCA and began working for IFA in 2013 while taking over his family's operation.