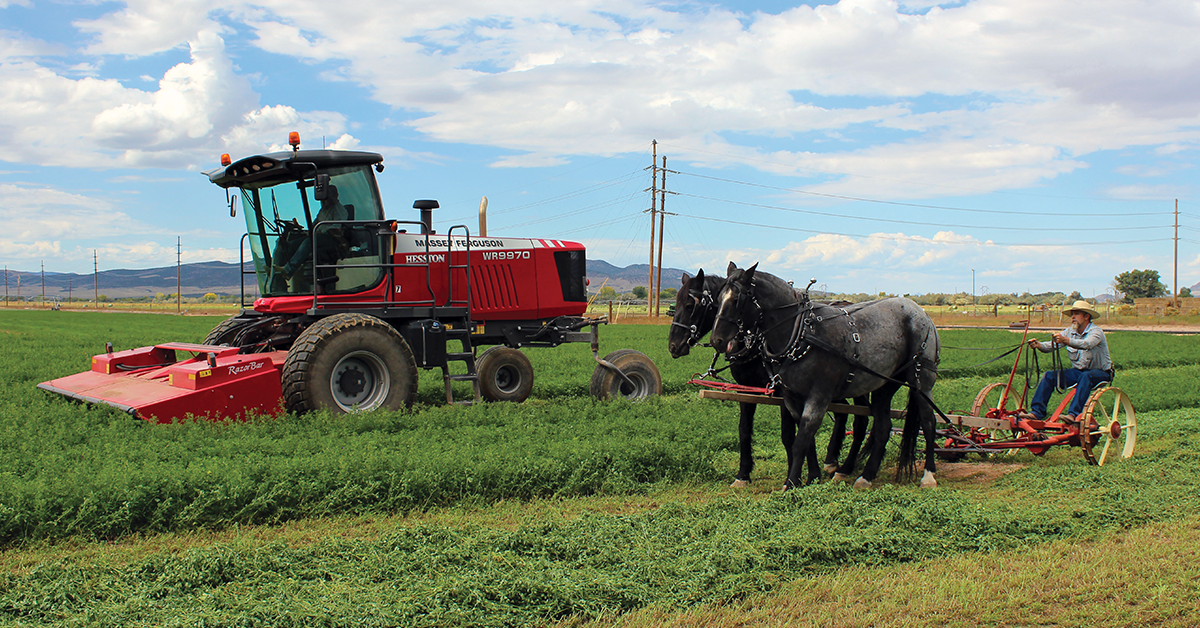 It's a ritual that happens in the early spring or fall for every alfalfa grower: soil prep. Every year, thousands of acres are prepared to grow abundant crops thanks to the diligence of the farmers that tend them. Growers in the Intermountain West states spend hours and hours preparing the ground to make the most hospitable environment possible for alfalfa seed.
This little seed needs big attention. Due to the high value of its crop, farmers spend much time and care to prepare for alfalfa planting season. With correct soil preparation and seed selection, alfalfa stands can last many years.
Choosing the correct seed variety is the single most important decision—but often overlooked—made when planting a new alfalfa stand.
Alfalfa Seed Cost vs. Variety
Seed cost tends to be the main deciding factor of alfalfa seed selection. However, the cost of alfalfa seed should play a very small role in your decision-making process when selecting seed. While cost is a big factor in planting, smart growers rely more on the seed varieties.
The variety of seed selected is crucial because each seed variety directly correlates with yield, quality, and stand persistence. Growers stand to lose hundreds of dollars per acre over the life of an alfalfa stand related to the reduction in yields, poor stand life due to inferior seed selection, and increased disease pressure. Want to maximize the life of an alfalfa stand? Consider the following in seed selection: yield, persistence, fall dormancy, winter survival and pest and disease resistance.
Alfalfa Yield and Persistence
Yield and persistence are two of the most important aspects when selecting an alfalfa seed variety. Make sure the variety that is chosen has a high yield for the localized area, while also having a long-life expectancy for the location.
The more high-quality tons of alfalfa a producer can grow over the life of an alfalfa stand, the more profitable the producer is likely to be. Even a small increase in yield difference between two seed varieties adds up. For example, an additional tenth of a ton harvested each cutting can add up to another 1.6 tons over a four-year period on a four-cut system. Talking with a local crop advisor or extension agent can help to narrow down what varieties are performing the best in your area.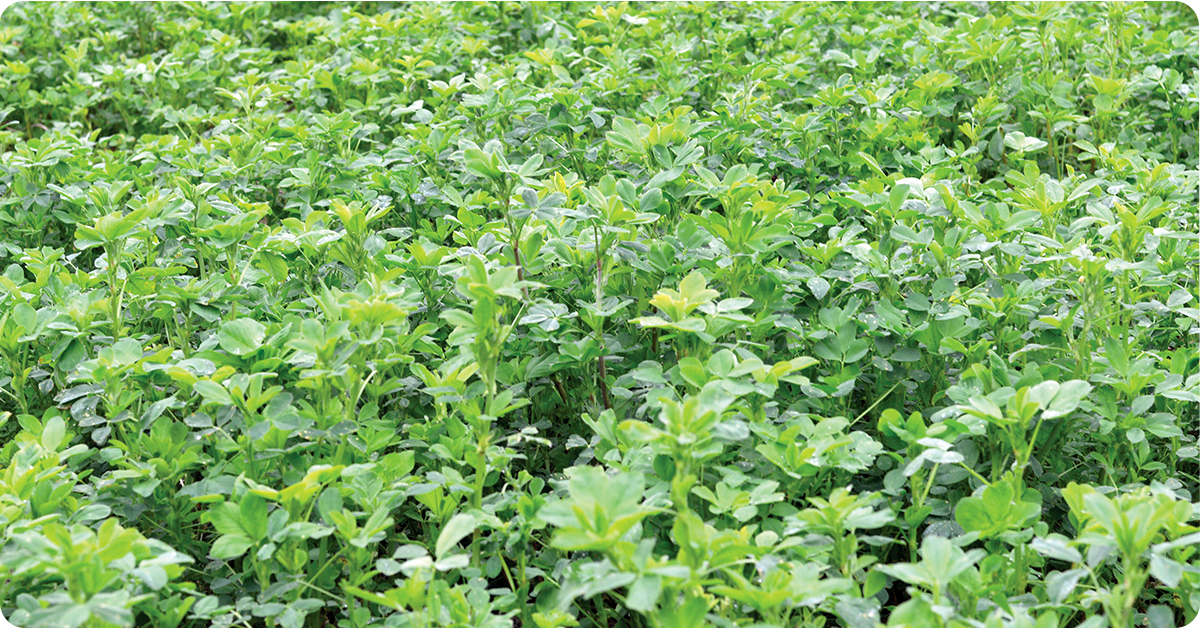 Fall Dormancy and Winter Survival
Other important considerations for seed selection are fall dormancy and winter survival when researching alfalfa seed types. Selecting alfalfa seed that tolerates the local climate is a must.
Alfalfa varieties not only vary in the way they respond to temperature, but day length as well. It's important to select a variety of alfalfa that will maximize the local growing season while going dormant in time to protect itself from freezing temperatures. This will help ensure maximized yields while lengthening the life of the alfalfa stand.
Pest Resistance: Insects, Weeds, and Fungus
Perhaps the most overlooked characteristic in seed variation is pest and disease resistance. Much like climate variation, pest concentration varies greatly throughout the state.
It is important to know what insects, weeds, and fungal issues are common in your local area. Alfalfa varieties vary greatly in their ability to resist problematic insects and fungus along with their ability to tolerate herbicides for weed control. Talking to a local crop advisor can help you identify potential threats you may have overlooked.
The value of good quality, clean seed that is well adapted to the local area is the most important decision when planting alfalfa. Make sure you purchase a high-quality seed for your area by paying close attention to yield, persistence, fall dormancy, winter survival, insect resistance, and finally disease resistance. If the best seed for your local area is more expensive, it is worth the investment to increase crop quality and production.
---
Written by Ryan Clark, CCA and Agronomy Salesman, IFA Garland Agronomy Center, and originally published in the IFA Cooperator magazine (vol. 89, no. 2) Summer 2023.
Ryan Clark is an Agronomy Salesman and Certified Crop Advisor at the Garland Agronomy Center where he makes sure his team has everything they need to help their growers while also maintaining a cohesive work environment for his staff. Ryan loves supporting growers because their massively important job either directly or indirectly feeds the world. Before earning his CCA, he graduated from Idaho State University with a bachelor's degree in business. When he's not aiding his ag team, he can be found taking care of his small farm and herd of cattle, as well as spending time with his family.