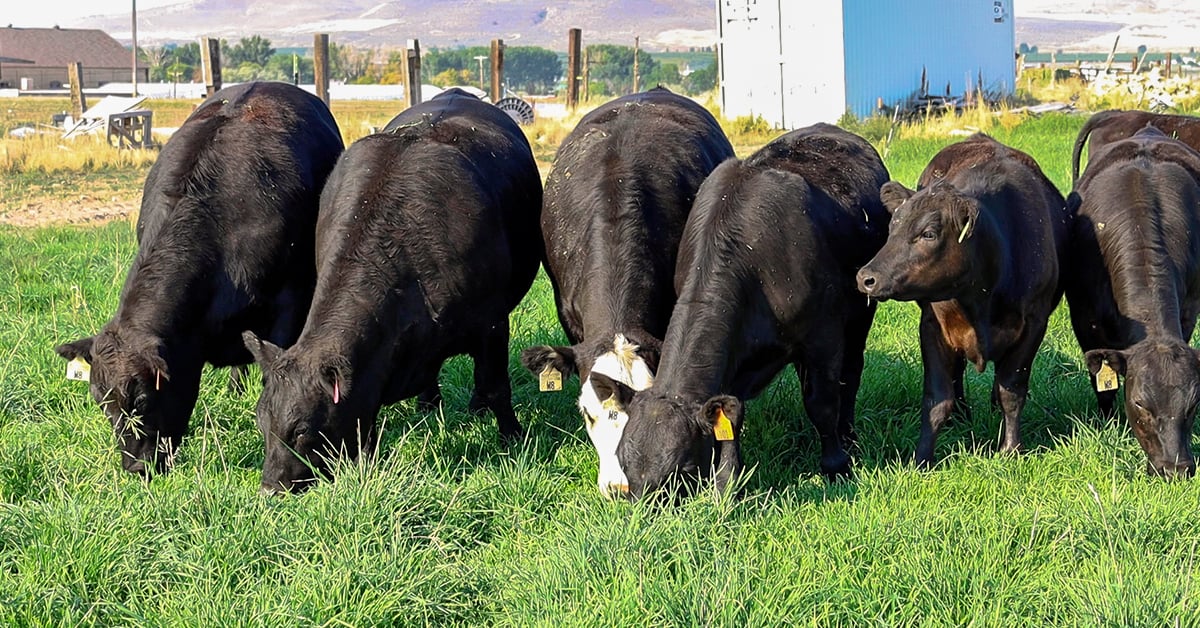 Interest in the nutritional aspects of grass-fed beef presents an opportunity for urban and small acreage producers looking to practice animal husbandry and produce a quality meat product. Beef production, once limited to limited to large-acreage operations, is not only obtainable but efficient for limited acreage growers with the use of correct technologies and management strategies.
Whether you're interested in growing your own quality beef, utilizing your limited acreage or just want to stay connected to the agriculture industry, get started with quality pasture, cattle nutrition and sound management strategies.
Benefits of Raising Grass-Fed Beef
Grass-fed beef is growing in popularity among health and marketing groups but the benefits of raising your own grass-fed cattle expand beyond the grocery store shelves.
Quality Meat Source
Raising your own grass-fed beef provides peace of mind not only by knowing exactly what went into raising that animal but knowing and having a hand in the process all the way to the table.
Limited Acreage Requirement
Grass-fed cattle do not require great expanses of land or even lots of heavy equipment. With just a few acres of pasture, quality grass and water sources, you can raise grass-fed beef for yourself or for market.
Stay Connected to Agriculture
In addition to a quality meat source, raising grass-fed cattle on your limited acreage provides an opportunity to stay connected to agriculture and the lifestyle by practicing animal husbandry.

The Importance of Quality Pasture Grass
In order to raise grass-fed beef you will need quality forage. While you can raise livestock on native grasses, starting and growing pasture from specially selected seed provides nutritional benefits for the livestock and increases the production potential of your acreage.
Selecting Pasture Grass Seed
All grasses differ in nutritional quality, growing season and even lifespan. Selecting the right seed for your pasture will come down to your personal goals as well as the climate and growing conditions of your area.
Contact a local crop advisor before selecting or planting pasture seed. Expert advisors can help you select a seed that will fit your production goals as well as provide the necessary fertilizer, weed control and planting recommendations.
Learn more about IFA's Grass-fed Beef Irrigated Pasture Seed Mix
Pasture Management and Usage
In order to maximize the potential of your pasture grasses, you must be sure to implement a management strategy that ensures optimal usage. Consider plant health and life cycles to keep pastures productive.
Allow grasses enough time to establish strong roots (generally 9-12 months depending on the variety) before allowing livestock to graze. You should also help your pastures to rebound from use by "resting" the pasture once it has been grazed to about 3-4". This will allow the plants time to grow back and be used again without harming the roots.
Consider implementing a rotational grazing system or schedule that would allow pastures time to rest and regenerate.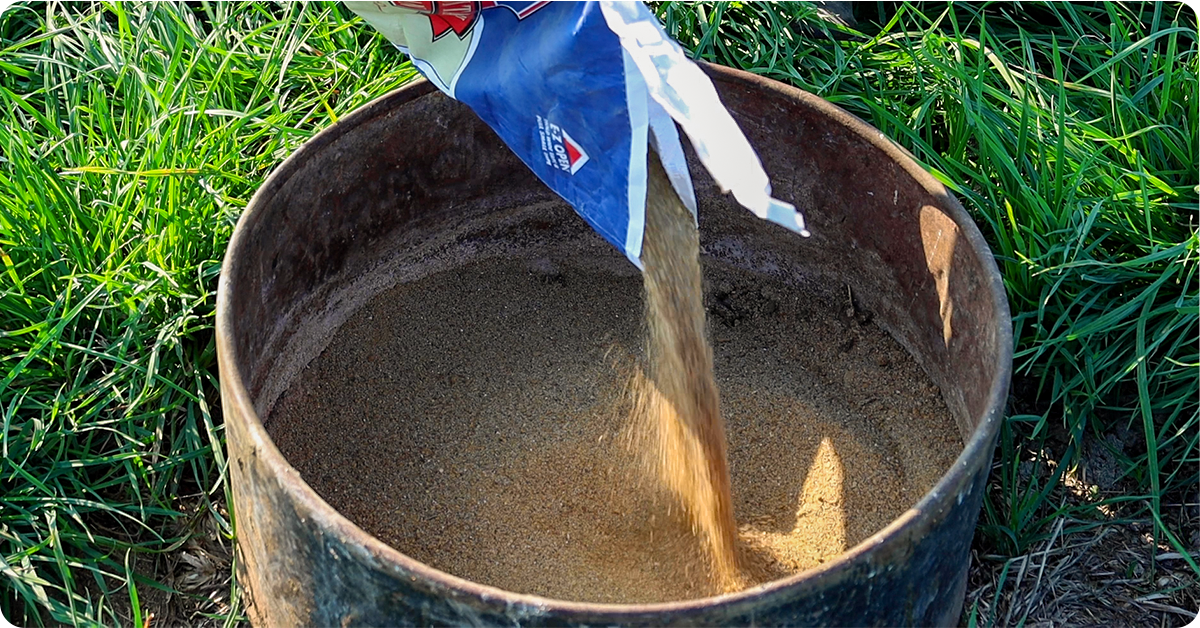 Grass-Fed Cattle Nutrition and Care
Not all grasses are equal, especially when it comes to pastures. Cattle have specific nutrient requirements in addition to necessary calorie intake needed to achieve a desired weight gain.
Analyzing Grass Nutrition
Even an established, high-quality pasture fails to provide all the nutrients needed by beef cattle. In order to choose and provide the necessary supplements, you must first understand nutrients that are present and which might be lacking in your feed sources.
Consider sending samples to a feed-testing center, reaching out to an IFA nutritionist or researching the nutritional value of your grass varieties at home to begin determining any holes in your cows' diet.
Supplementing Grass-Fed Cattle
Native and cultivated pasture grasses across the intermountain west are often deficient in key nutrients due to absence in the soil. When raising grass-fed cattle, consider supplementing the vitamins, minerals and other nutrients lacking in your forage.
There are many mineral and nutrient licks, grains and other supplement types that you might consider if you know what specific nutrients are lacking in the feed. If you are unsure of your pastures nutritional value, IFA's Intermountain Cattlemen Beef Mineral (ICBM) is a great option specifically designed to provide minerals commonly lacking in intermountain grasses.
Read how IFA's ICBM Mineral helps improve health and productivity for grass-fed cattle
Grain or Grass Finish
Obtaining "finish" in cattle refers to achieving a desired production weight when the animal is ready to be processed. A "finished" weight can be obtained on grass or by adding energy rich grains and other feed supplements to the animals' diet.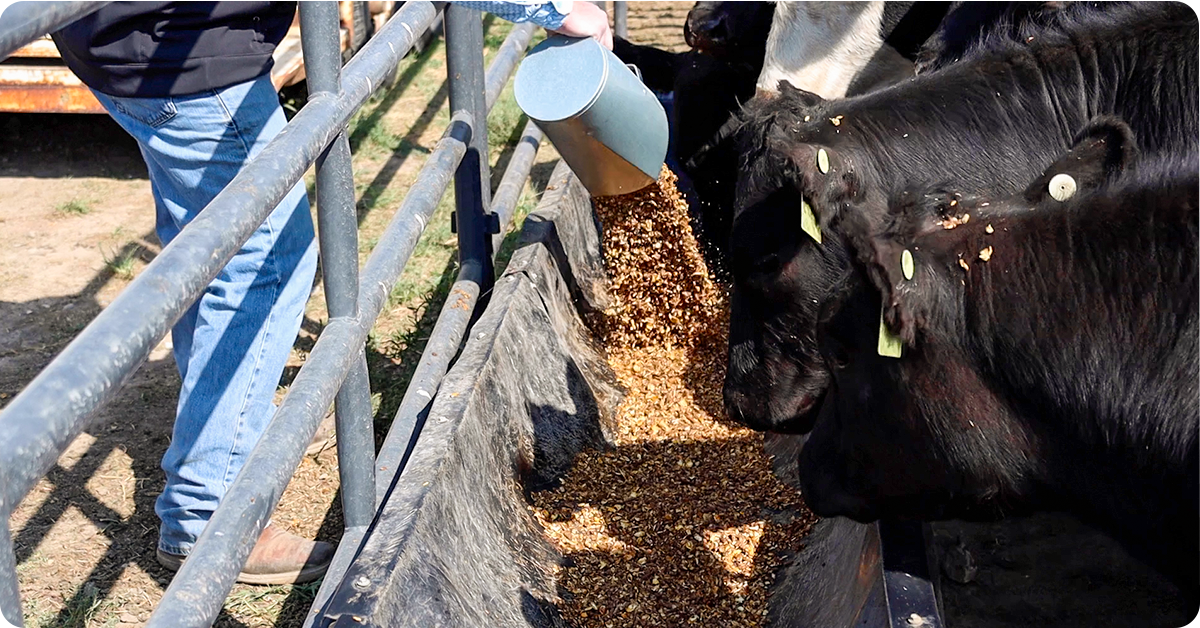 Choosing to finish your grass-fed cattle on pasture or grain depends entirely on your goals and personal preference. Grass-finished beef tends to be more lean while grain-finished tends to have more fat and better marbling.
However you choose to finish your beef cattle, be sure to consider the season and necessary feed intake required to achieve the finished weight by your intended processing date. If you market the cattle, keep your buyers involved as far as choosing a finishing method and setting up processing appointments.
Check out other articles on cattle health and nutrition from IFA Feed & Nutrition Experts
Rotational Grazing
Rotational grazing is a prime strategy for growing grass-fed cattle and maximizing the economic capabilities of your acreage.
Advantages of Rotational Grazing
Rotational grazing helps facilitate scheduled or managed grazing that allows for prime utilization of pasture grasses. An effective system meets the nutritional needs of the animals along with protecting the health of the plants.
An effective rotation schedule limits overgrazing and protects the root systems of pasture grasses. When implemented correctly, rotational grazing maximizes the nutritional quality of grasses and protects the resource for future grazing.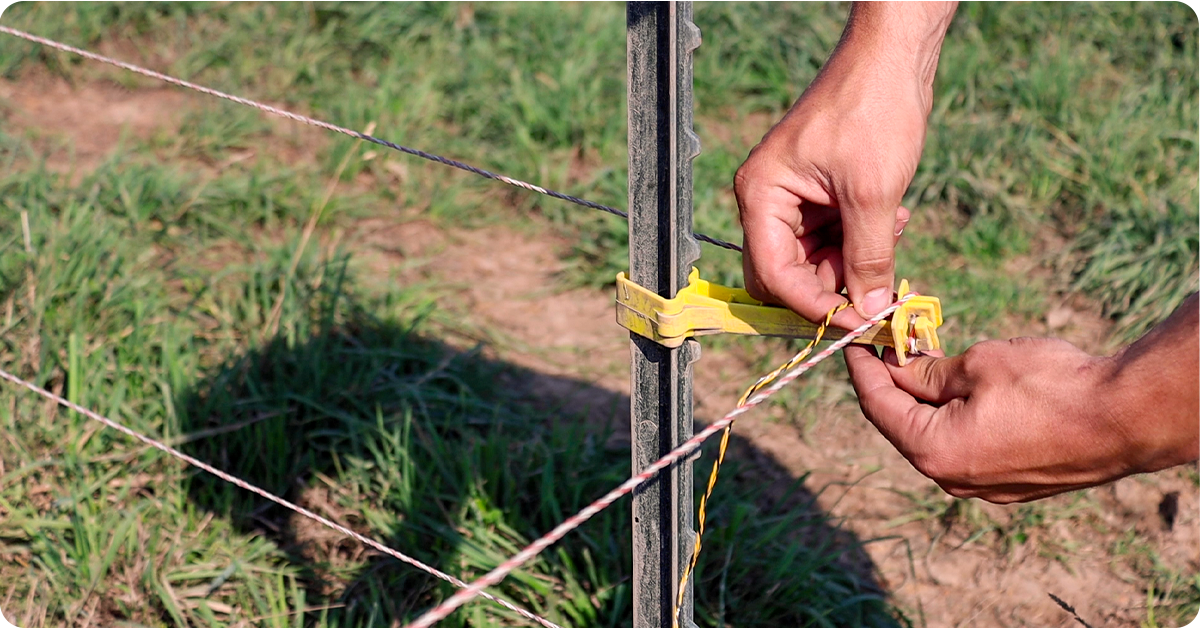 Implementing Rotational Grazing
To implement a rotational grazing system, you must first establish your goals for the pasture (amount/type of livestock, duration of grazing, etc.) as well as assess all your assets (grass quality/type, fencing/facilities and water sources).
If you are unsure about the capabilities of your grass or pasture, reach out to a certified crop advisor for an assessment. Then get started by establishing the individual paddocks that you will rotate your animals through.
These can be solid-fenced paddocks or designated areas that you will section off with electric fencing as you rotate cattle through the pasture.
Managing Grazing
Keep in mind that a well thought out rotational grazing plan is only effective if it is properly managed. Introduce cattle only after grass has had time to establish strong roots (9-12 months after planting is recommended) and assess your pasture regularly.
Ensure grasses are able to rebound by rotating cattle when pastures have been grazed to about 3-4". It is also a good idea to allow cattle to graze out from a water source if possible to limit grass waste as animals travel to get a drink.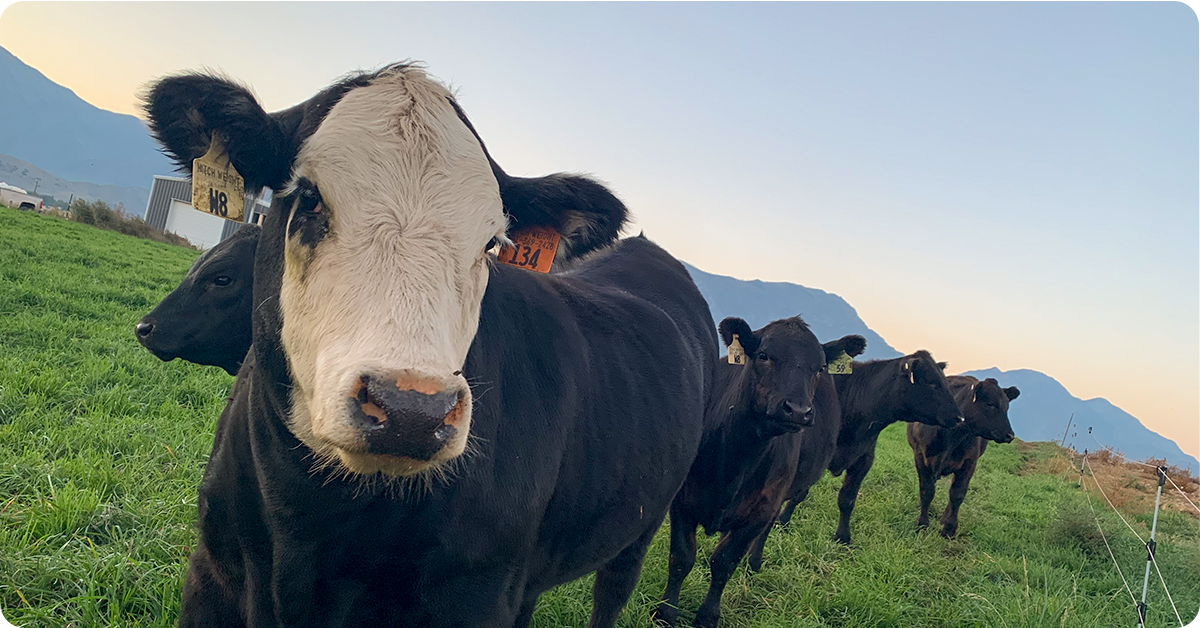 Raising Grass-Fed Beef with IFA
Growing your own grass-fed beef is a great way to utilize limited acreage and enjoy a quality product for yourself or to market. Getting started is as simple as consulting a knowledgeable member of our IFA staff who can connect you with our Certified Crop Advisors and animal nutritionists.
Once our experts have helped formulate a plan and management strategy to meet your goals, stop by your local IFA Country Store for fencing, seed and supplies to grow the grass-fed beef you love.
Raising your own cattle or simply a beef lover? Try our amazing smoked prime rib recipe.
---
Information for this article was provided by Dennis Christensen, M.S., P.A.S., Feed & Nutrition Advisor, Draper IFA Feed; Larry Dockery, CCA, IFA Agronomy; Tyler Stinson, IFA Farm Supply Marketing; and Kash VanTassell, Fencing & Livestock Equipment Manager, IFA Country Stores.