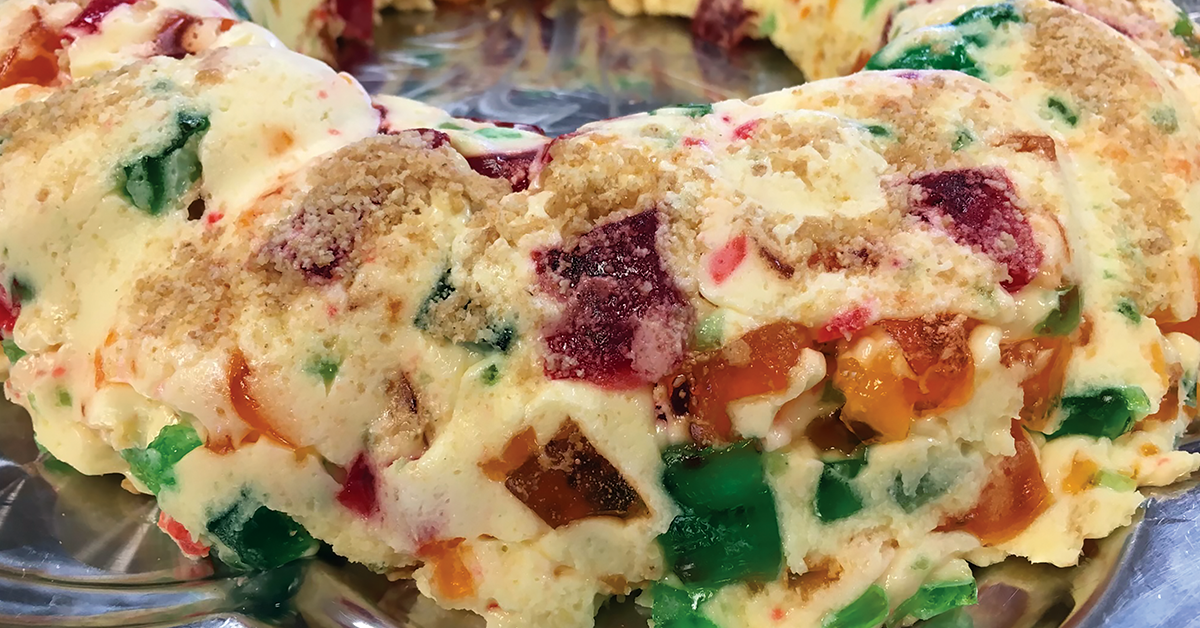 The Rowley family has grown delicious fruit for more than 100 years. Unsurprisingly, fresh fruit isn't the only tasty item that the Rowley family is sharing for our holiday (or even everyday) tables.
"I hope you enjoy my Mom's wonderfully delicious Christmas Salad" –Chad Rowley
Ingredients:
3 oz pkg Lime Jello
3 oz pkg Orange Jello
3 oz pkg Strawberry Jello
1 c. boiling water
½ c. cold water
3 oz pkg Lime Jello x 2
1 c. Pineapple Juice
½ c. water
½ c. sugar
2 c. Whipped Cream
Graham Crackers (sprinkle on top)
Directions:
Mix together one 3oz package of each: lime, orange, and strawberry jello. Use 1 c. boiling water and ½ c. cold water with each package of jello (follow instructions on package). Let each jello set in loaf pans until firm, then cut into cubes.
Mix two 3 oz. packages of lemon jello with 1 c. of pineapple juice, ½ c. water, and ½ c. sugar over heat to dissolve the jello and sugar. Let the mixture set until jelly stage, then fold in 2 c. whipped cream.
Sprinkle graham cracker crumbs on the bottom of a bundt pan, then stir the jello cubes gently into the lemon mixture and pour into the pan. Refrigerate until set, then remove the jello cake from the mold and serve.
Christmas Jello Salad: A Rowley Family Tradition
When powdery snowflakes coat the orchards and the white fruit blossoms of spring turn to a warm memory, a traditional Rowley family treat will surely grace the holiday table.
Growing up, Chad Rowley remembers his mother as a fantastic cook. With eight hungry kids to feed daily, taking care of the fruit-farming family was no simple feat. Luckily Rowley's mother was up to the task.
Read more about Chad Rowley and the Utah fruit farming legacy he brings to IFA
Christmas Eve dinner was a particularly special occasion on the farm with special memories for Rowley. Each year his mother crafted a special jello salad to add to the Christmas Eve feast that has become one of Rowely's favorite memories of his family's Christmas tradition.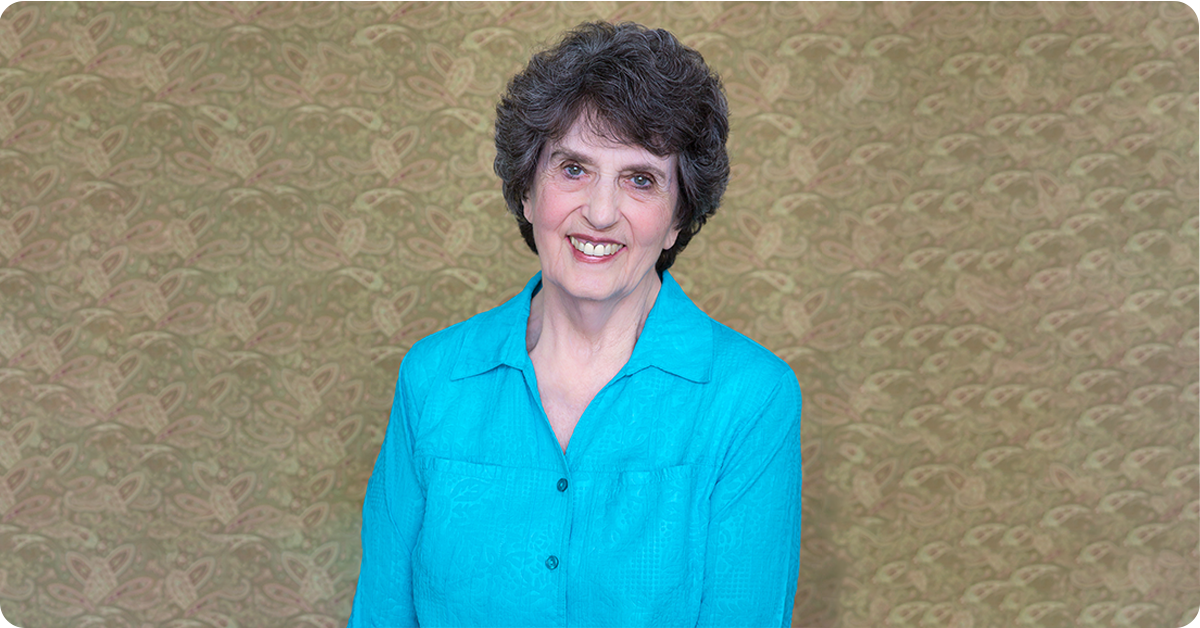 When the special jello salad became a part of the Christmas festivities is up for debate, but to Rowley, it seems "like it has just always been there." Growing up, the family would gather at Rowley's grandparent's house on Christmas Eve with the special jello salad in tow.
Even after his grandparents had passed away, Christmas Eve dinner was moved to his own parent's house and the delicious jello salad made the move with them.
Although it is called "jello salad," don't let the name fool you. This special dish is better than the desserts. "We just called it a jello salad so we could eat all we wanted," says Rowley. "Because it was a salad, it meant it had to be healthy for us!"

---
Written by Mikyla Bagley. Recipe courtesy of Chad Rowley, IFA Board of Directors, and originally published in the IFA Cooperator magazine (vol. 89, no. 3) Fall 2023.