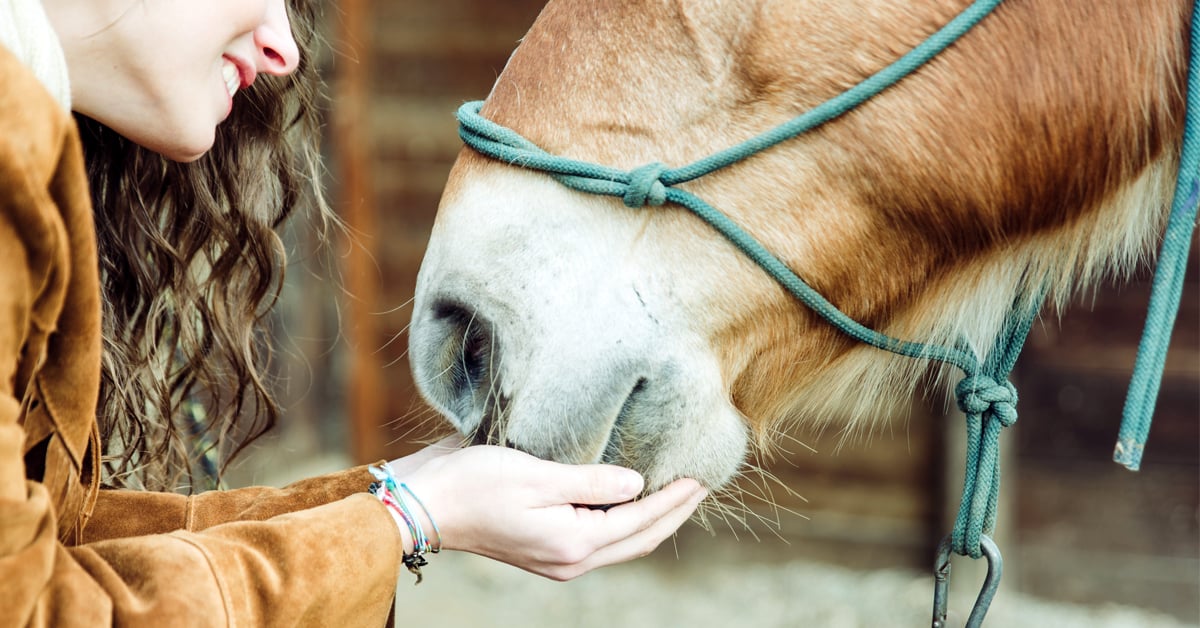 Proper feed and nutrition has tremendous impacts on equine health and performance. Horses that are not properly digesting feed or are not receiving the balanced nutrition they require might suffer from or develop metabolic issues that greatly impact overall health and performance.
When a horse develops or shows signs of a metabolic issue, it is essential to look to your feeding program and its nutritional aspects. The feed that you choose plays a significant role in either aggravating or alleviating the horse's issue.
IFA Safe Horse Conditioner is expertly formulated to help ease the metabolic challenges that some horses face with sound and balanced nutrition.
Benefits of IFA Safe Horse Conditioner
IFA Safe Horse Conditioner is specially formulated by our team of in-house nutrition experts and offers a balanced and alternative to less-digestible, high-energy feeds. The special formula promotes sound nutrition for maintaining body condition without sugars and starches.
Low Starch and Low Sugar
IFA Safe Horse Conditioner is formulated without grains or molasses. This low starch, low sugar formula is designed for easier digestion in metabolically challenged horses with issues that are often aggravated by these ingredients. The low starch and low sugar formula also makes this feed great for horses that become "hot" when being worked.
Highly Digestible
IFA safe conditioner is a forage-based feed for improved digestibility and gut health. The feed is always crafted with quality ingredients at IFA's local feed mills for better, healthier animals.
Balanced Nutrition
IFA safe conditioner is expertly formulated with optimal levels of essential nutrients to help maintain body condition. Added protein, fat, vitamins and minerals provide needed energy for optimal health and performance.
Enhanced Immune System Health
IFA Safe Horse Conditioner is fortified with antioxidants and Omega 3s. The special formula enhances immune system health and promotes healthy brain and muscle development.

Feeding IFA Safe Horse Conditioner
IFA Safe Horse Conditioner is ideal for horses of all activity levels and age. The grain-free formula is especially suited to metabolically challenged and "hot" horses but is also a great feed choice for ponies, miniature horses and easy-keepers.
How Much to Feed
The safe conditioner should be fed at a rate of 0.5-1 pound per 100 pounds of body weight each day depending on the horse's activity level. While this feed is recommended for maintenance of adult and active performance horses, it is not recommended for nursing mares or foals as these horses benefit from a higher-energy feed.
IFA Safe Horse Conditioner is a concentrate feed and should be fed with quality forage. Horses require a diet high in fiber and should have access to hay or pasture in addition to safe conditioner supplement for a balanced diet.
When to Feed
Feed IFA safe conditioner at the recommended rate each day. Spread the feed evenly between two feedings daily for improved digestion. As with any feed, introduce the IFA Safe Horse Conditioner slowly and work up to a full feeding within 7-10 days. This helps the horse's digestive system adjust to the new feed.

Caring For Metabolically Challenged Horses
Metabolically challenged horses can suffer from a number of disorders including insulin resistance. These issues are related to short-falls in the horse's digestive system or nutrition program that can be aggravated with the wrong feed and supplements.
When caring for metabolically challenged horses, it is important to be selective about their feed products and rations. Most metabolically challenged horses are affected by high levels of sugar and starch in their diet, so it is important to select a feed without grains or molasses.
Learn more about metabolic issues in horses and how to care for them
Maintaining Body Condition In Metabolically Challenged Horses
One of the biggest challenges of caring for horses with metabolic issues is ensuring they maintain a healthy body condition score. Because horses with these issues are often affected by high-sugar, high-starch feeds, it can be difficult to ensure the animal is receiving the necessary energy for maintenance and/or performance.
One of the great benefits of IFA Safe Horse Conditioner is that the nutritious formula promotes a healthy coat and condition score without added grains. This conditioner is specially formulated with added proteins and essential nutrients to compensate for energy that added grains would provide.and to promote balanced health.
In addition to a safe conditioner, it is important to provide adequate forage for metabolically challenged horses. Ensure your horse has adequate access to quality pasture or hay in addition to the concentrated feed.

Helping Your Herd
Caring for your equine partners with proper nutrition ensures they remain healthy and performance ready.
Stop by your local IFA Country Store and let a knowledgeable member of our team help you find a quality IFA feed for your horses. If you have any questions about caring for your metabolically challenged horses contact our IFA nutrition experts.
---
Information for this article was provided by Dennis Christensen, M.S., P.A.S., Feed & Nutrition Advisor, Draper IFA Feed; Heidi Simper, M.S., Nutritionist, IFA Feed and Nutrition; and Jill Singleton, Bagged Feed Category Manager, IFA Feed & Nutrition.