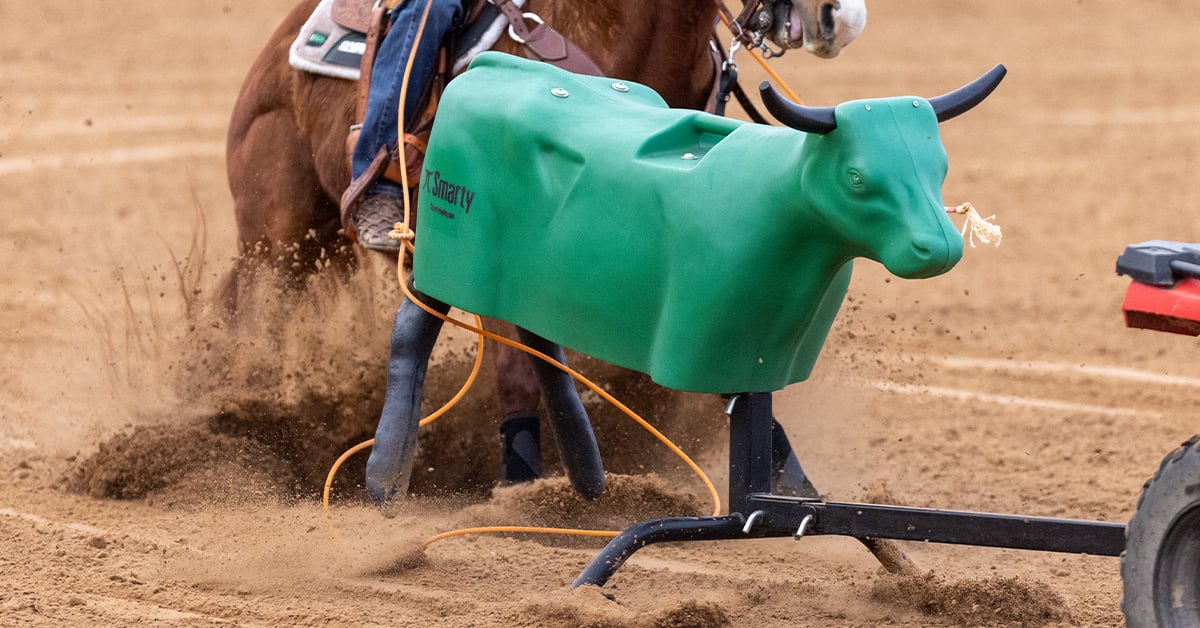 Baseball players use pitching machines, basketball players rely on rebound nets. Every professional sport from football to volleyball has some sort of specialized training equipment to help teach basic form, principles and muscle memory.
Like these popular sports events, ropers need to practice and perfect basic roping form, principles and develop muscle memory in order to be successful and consistent. Smarty Training provides quality training and practice systems that help ropers develop the skills and consistency that they need to be competitive.
With top-notch practice equipment for beginner and seasoned ropers alike, Smarty strives to promote a "spirit of excellence" in all cowboys and cowgirls who wish to swing a rope.
About Smarty Roping
Smarty is a pioneer of team roping training systems and products. World champion roper, Allan Bach, founded Smarty in 2010 to provide better training and practice tools for team ropers. What began as "Smarty the Steer" has evolved into a profound desire to serve the needs of team ropers, calf ropers and breakaway ropers alike.

As roping sports continue to grow thanks to jackpots, series and associations, Smarty Roping is proud to craft and adapt products for learning, teaching, training and everyday practice. The Smarty brand continues to evolve and develop the best practice and training systems for ropers of all backgrounds but their vision remains the same: "Inspire a spirit of excellence, based on authenticity, integrity and faith."
Smarty Training Sleds
Realistic and interactive, Smarty Xtreme is the ultimate team roping practice and training machine. Interactive, light-up hocks that turn green when the legs are at their highest point challenge heelers to find the right timing and help establish good roping habits. The Smarty Xtreme also features durable tires designed to let the machine pivot for a more accurate drifting action of a real corner. A realistic head and horn shape also make it a favorite practice and training tool for headers. The turn loose horns allow a header to pop their rope off by dallying for easy practice and drills.
The original Smarty training sled, "Smarty the Steer" is a realistic, mobile sled for headers and heelers. Interactive hocks mimic the motion of a live steer and light up green when the legs are at their highest, helping heelers practice the timing of their swing as well as their delivery and position. Turn loose horns that allow the rope to pop off after dallying make Smarty the steer a great training and practice tool for headers as well as it glides easily behind an ATV on heavy duty skis.
Smarty Jr. is the perfect practice and training tool for breakaway and calf ropers. Built to mimic a real calf, the sled is lower to the ground than the Smarty steer options. The Smarty Jr. glides easily behind an ATV on heavy duty skis connected with a stabilizing bar for a controlled practice environment. The calf body can be easily mounted and removed from the sled skis, making Smarty Jr. a 2-in-1 training tool for ground and mounted work.
Turn a Smarty sled into a Smarty Jr. Breakaway machine with the Smarty Breakaway Kit
Smarty Ground Work
The original Smarty Pipes are a universal training and practice ground tool for heelers. Smarty Pipes were initially designed to help clinicians demonstrate roping techniques but are now the perfect ground tool for heelers to practice timing and delivery. Its compact size and durable, powder-coated metal legs makes pipes perfect for use on the road and an adjustable base allows the legs to match a roper's personal preference.
Smarty's Pipes Pro is a unique tool for heelers to practice their timing and delivery on the ground. The pipes mimic a steer's legs at the highest point of a jump and can be adjusted up or down. Like the Smarty steer and Xtreme dummies, the pro pipes have LED lights that help heelers learn and practice timing their swing.
Smarty's Shorty roping dummy is a unique practice tool that is also notorious for late-night roping fun. Built to be durable, Shorty is a heavy-duty roping dummy that offers realistic attributes of a true team roping run. The machine offers a realistic horn base and spring loaded heels to simulate the feeling of a real roping run on the ground. Always a favorite, Shorty is the star of backyard parties and fun after the rodeo.
Make roping the Shorty even more exciting with Smarty's spring-loaded Shorty Shoot

Groundwork is easy with Smarty's Sidekick. This dummy includes the same realistic horns and head of the Smarty roping sled but used on the ground. Perfect for drills and everyday practice, the Smarty Sidekick is a fantastic tool for headers trying to work on their swing, delivery and form. The Smarty Sidekick is available in a full body that is great for practicing positioning and a half-body that is perfect for travel.
An option for breakaway and calf ropers, the Smarty Jr. Sidekick is designed for groundwork. This dummy includes the same realistic calf from the Smarty Jr. but used on the ground. Perfect for drills and everyday practice, the Smarty Sidekick is a fantastic tool for calf and breakaway ropers trying to work on their swing, delivery and form. The full-body Sidekick is especially perfect for practicing positioning while the half-body Sidekick is perfect for travel.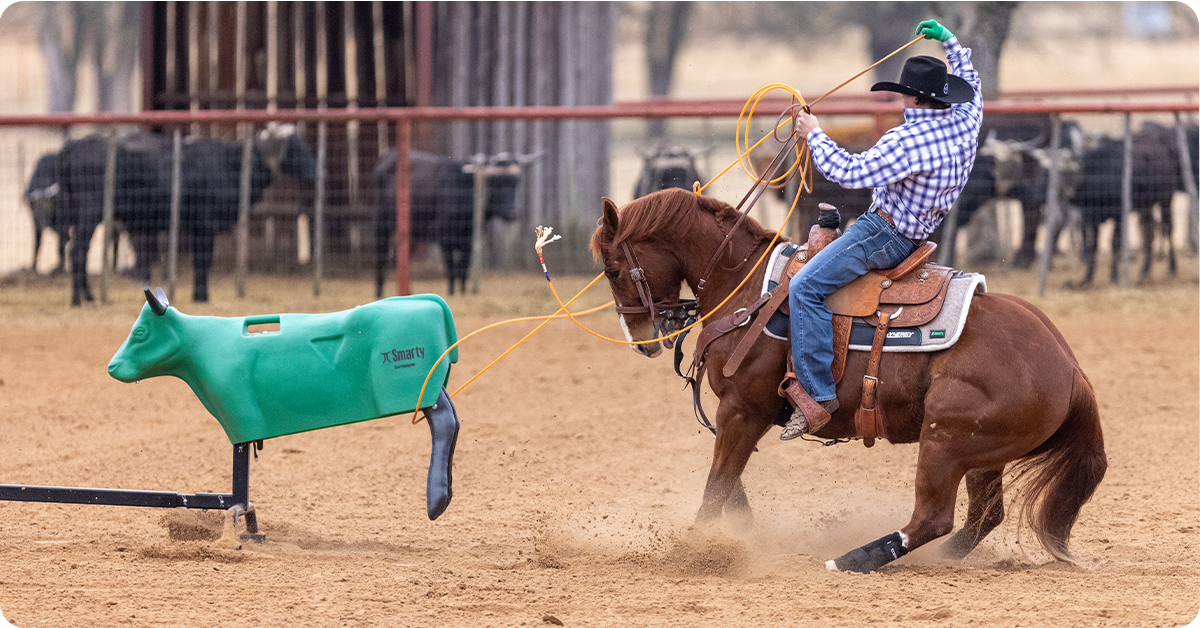 Helping Promote a "Spirit of Excellence"
IFA is excited to help promote the Smarty "spirit of excellence" among ropers and the western community. We are proud to offer easier access to Smarty roping and training systems for our patrons to help them grow in the industry and sport.
Stop by your local IFA Country Store to see our line up of smarty products and reach out to a knowledgeable member of our staff for help determining the best training system that will help you achieve your goals.
Also read about different rope types and how to select the right rodeo or ranch rope
---
Information provided by Terry Boren, IFA Tack & Farrier Category Manager; Mikyla Bagley, IFA Content Specialist and Roper; and Smarty Training.