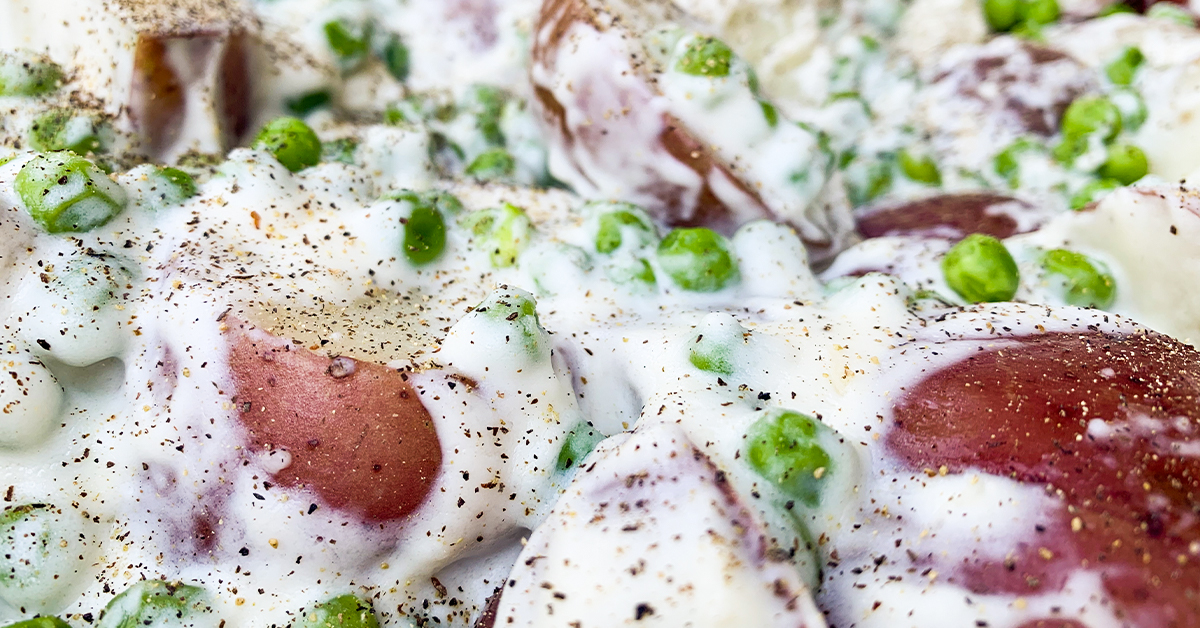 This comfort side-dish comes from Cheryl Maughan of Wellsville, Utah, and is a delicious way to enjoy a harvest of garden-fresh peas and new little potatoes.
Cheryl and her husband grow Red Norland potatoes specifically for this dish. These baby reds mature quickly so they're usually ready to harvest by the end of June or early July, perfect timing to enjoy them with just-picked sweet peas.
Ingredients
6 Tbs. Butter
6 Tbs. Flour
2 cups Half-and-Half
2–3 cups Fresh or Frozen Sweet Peas
2–3 lb. Small Red Potatoes
Instructions

---
Submitted by Cheryl Maughan and originally published in the IFA Cooperator magazine (vol. 87, no. 2) Summer 2021.