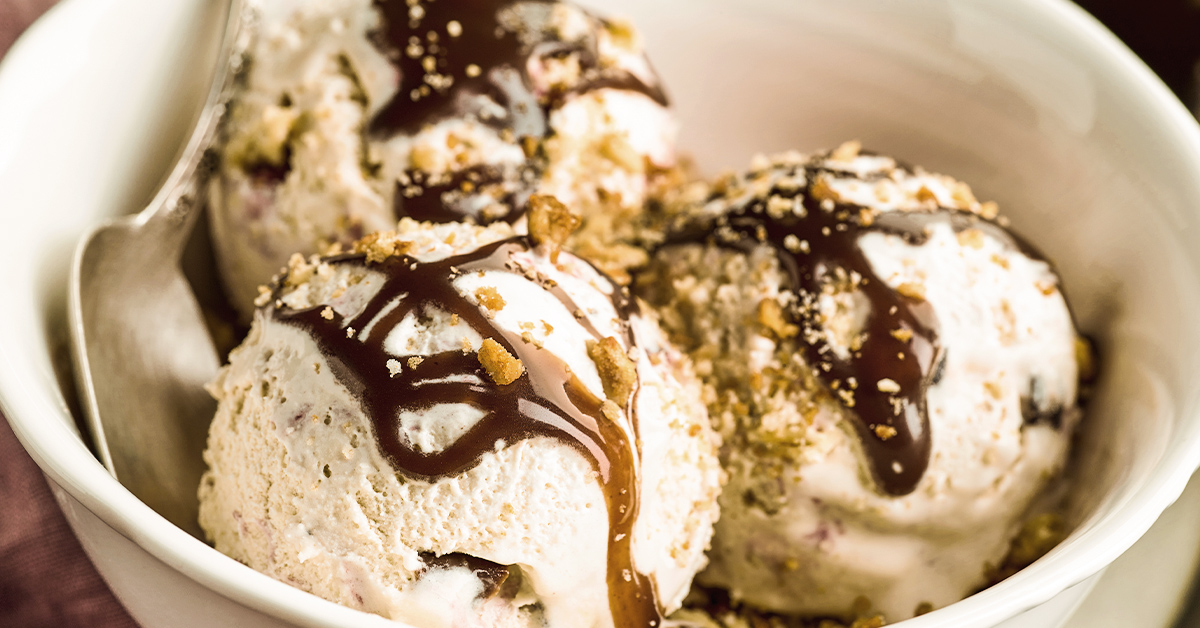 From the kitchen of JoAnne Smith.
Ingredients
2 squares Unsweetened Chocolate
1-¾ cups Light Cream or 1 can Evaporated Milk
1 cup Sugar
¼ cup Salt
¼ tsp. Salt
1 Tbs. Butter or Margarine
1 tsp. Vanilla
Directions
Melt chocolate and light cream/evaporated milk in a double boiler
Combine sugar and salt.
Add enough of the heated milk/chocolate mixture to the sugar mixture to make a smooth paste, then pour it back into the rest of the chocolate mixture. Stir and cook until thick and smooth (It will be thicker when it cools).
Stir in butter/margarine and vanilla.
Serve warm or chilled.

---
Submitted by JoAnne Smith and originally published in the IFA Cooperator magazine (vol. 83, no. 1) Spring 2017.