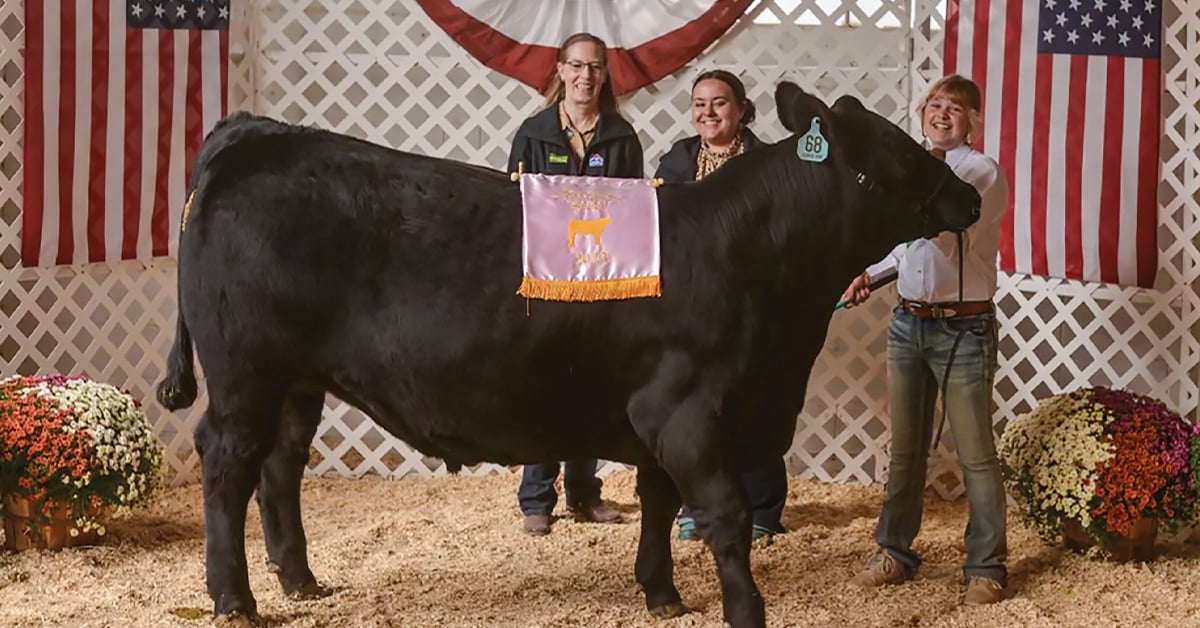 After 100 years of growing in the Intermountain West, it's safe to say that our IFA cooperative has established and upheld some time-honored traditions. One such tradition is a firm commitment to helping young producers.
Growing Livestock Show Programs
IFA and our branches seek ongoing opportunities to give back to our local communities and organizations. During this historic 100th year, your IFA cooperative has contributed a record $267,000 to local organizations, community events, and youth livestock shows. These contributions are made by your local branch managers and IFA teams.
IFA prides itself on the quality of our expert staff and encourages community involvement among our teams. Whitt Sorenson, IFA Delta Agronomy Center salesman, says, "One of the things I really enjoy about working with IFA is that community involvement is encouraged."
Many of our IFA experts and team members, including Whitt, donate their time to their local and state livestock shows and fairs. Additionally, they are active with the FFA and Farm Bureau organizations.
Find out how IFA helps bring MORE to the show pen with Show Power Feeds

Helping Future Ag Leaders
Our cooperative has also made it a priority to support young growers by providing monetary scholarships to two Utah FFA seniors during the annual Utah State FFA Convention.
In recognition of our 100th year, IFA President Matt Swan announced the introduction of a new IFA Legacy of Leadership scholarship presented to each of the retiring Utah State FFA officers. This new scholarship is a way to honor IFA's past leaders who have grown the cooperative and to recognize the state officers as future leaders in agriculture.
Erin Sorensen, co-owner of Sorensen Sheep Co. in Delta, Utah and wife of Whitt Sorensen, served as a past Utah State FFA President Throughout her FFA service and her current roles within agriculture organizations, she has seen firsthand the impacts that IFA's continued support has on youth and agriculture organizations.
"It's really awesome that they were already doing enough," Erin says. "But instead of stopping there, as the needs have grown and as opportunities have grown, IFA has grown too with their generosity."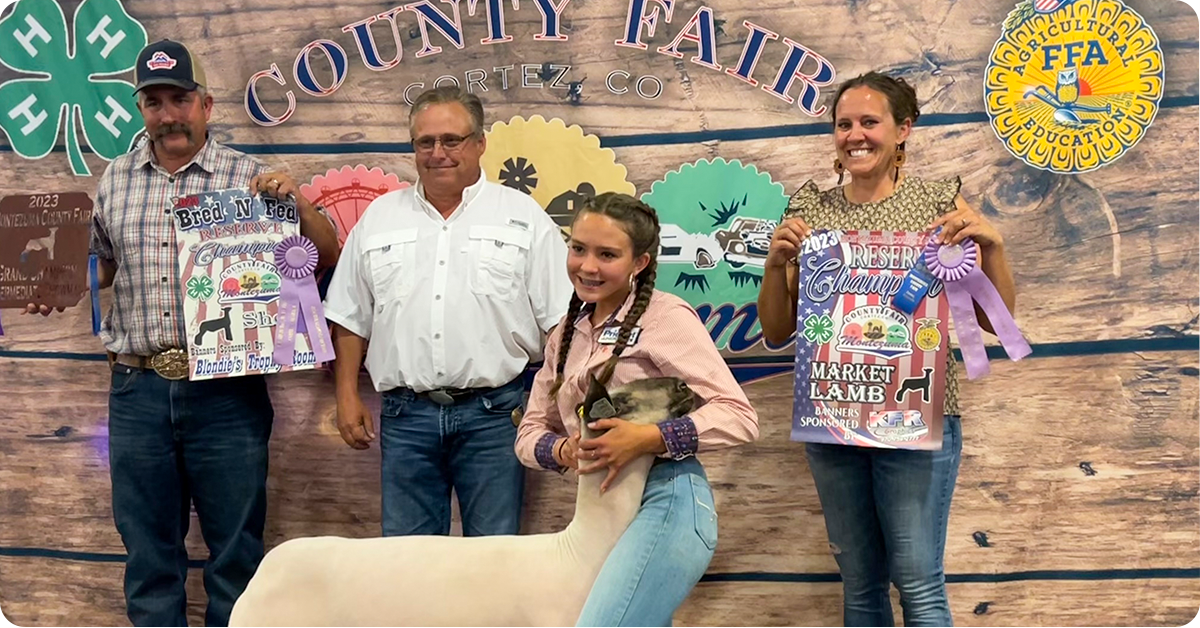 Helping Growers
Erin has also worked firsthand with her local IFA in Delta as the Chair of the Utah Young Farmers and Ranchers Committee and believes it is a great example of the support that IFA provides for the local communities. She says that IFA continually showed up in the way they supported the Young Farmers and Ranchers Committee, providing contributions and even sponsoring awards.
"They don't just show up monetarily either," she says. "You see the leaders of IFA in the audience because it matters to them. I think IFA is great at acknowledging value where it's there and supporting it to help grow that value."
IFA is privileged to serve our Intermountain communities. We are grateful for the local and state volunteers who oversee the success of these livestock shows, events, and agricultural organizations and look forward to continuing to help grow the things we all love.
---
Written by Mikyla Bagley, IFA Content Writer, and originally published in the IFA Cooperator magazine (vol. 89, no. 4) Winter 2023.
Mikyla Bagley is a fifth-generation rancher actively involved in her family's cattle operation. She holds a deep respect for the wisdom and management practices of the farmers and ranchers who have crossed her path, both because of her family operation and otherwise. A deep desire to remain connected to the agriculture industry drove Mikyla to earn her BIS in Agriculture Science and Communication from Southern Utah University. She continues to be involved in her family's operation while using her degree and life-long experience in her role sharing the experience and wisdom of IFA experts and Co-op Members as IFA's Content Writer.