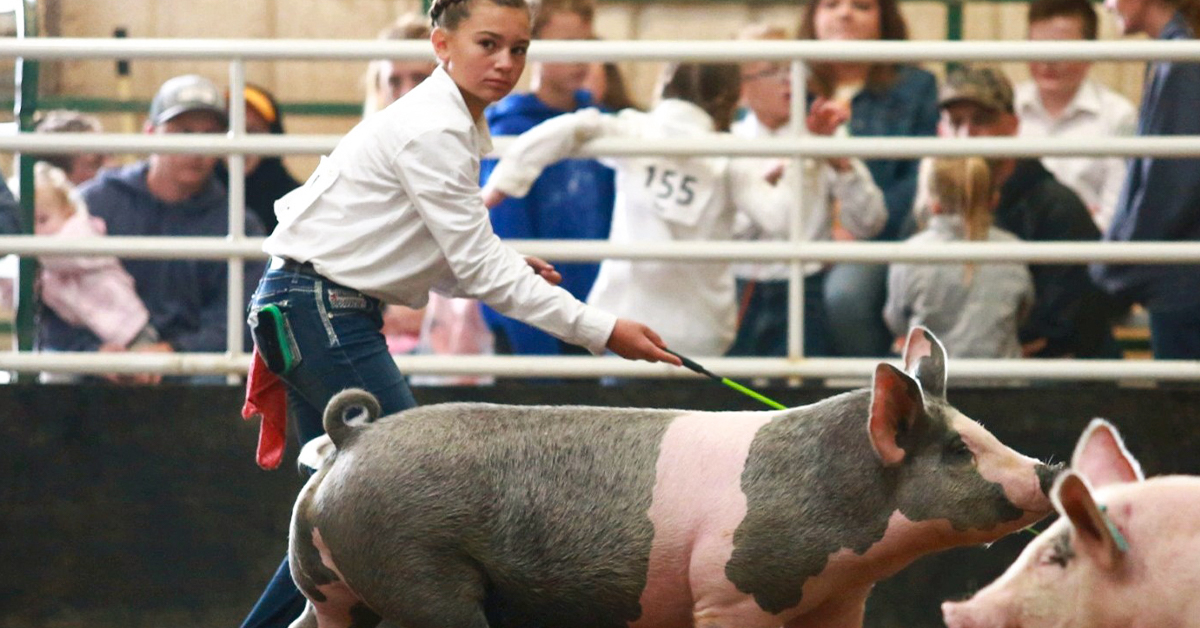 Oswald, Blue and Chu Chu; a goat, a hog and a steer that have more in common than just their unique names. Each animal served as a 2021 livestock show project earning a grand or reserve grand champion title for intermountain youth exhibitors AND each one had a little help from IFA's Platinum Show Power Feeds.
Building Blocks for Success
Behind every grand and reserve grand champion title earned in the show ring is (1) carefully selected genetics and (2) properly provided care and nutrition to help that animal achieve its genetic potential.
IFA's in-house team of nutrition experts recognize that choosing the right show feed and formulating the correct ration is paramount to raising a successful livestock animal. With sound nutritional principles in mind, the IFA exclusive line of Platinum Show Power Feeds are specially designed to promote growth and performance both in and out of the show ring.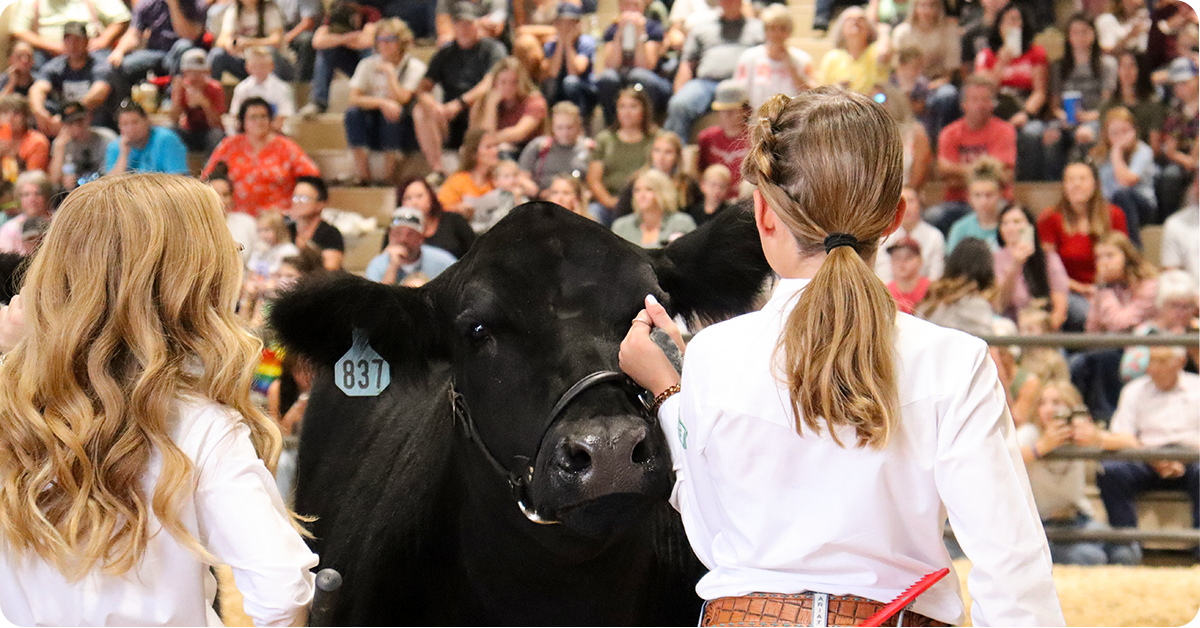 The Science of MORE
IFA's exclusive Show Power feeds are specially formulated by our team of in-house nutritionists for steers, pigs, lambs and goats destined for the show ring. Locally produced and designed with quality and performance in mind, Show Power feeds are a great addition to any livestock ration where growth and condition are desired.
Each feed in our Show Power line contains a special formula of nutrients, prebiotics, and other health-enhancing supplements that help your animal to gain more while feeding less.
MORE Feed Intake:
Growing a steer, sheep, goat or pig starts with the right feed. What is in that feed doesn't matter if your animal is not eating it. Show Power feeds are designed to not only meet nutritional demands of an animal but promote intake. By increasing digestion, IFA Show Power Feeds ultimately allow the animal to consume and convert more nutrients in a day.
MORE Digestibility:
Eating the feed is one thing, using it is another. Digestibility determines the amount of feed that is able to be used for growth and other production needs. Show Power feeds increase digestibility of both forage fiber and crude protein to ensure better access and most importantly, utilization of the nutrients present for increased weight gain and performance.
MORE Absorption:
After feed is eaten and digested, the nutrients must be absorbed in order to truly play a role in the function and growth of an animal. Show power Feeds are designed to maximize absorption by increasing absorptive capacity. This allows for digested sugars as well as vitamins, minerals and water to be put to work within the animal.

Selecting the Right Show Power Feed
You will want to select a Show Power feed mix that compliments your goals and your animal. The timing of your show and the current condition and weight gain abilities of your animal should factor into your decision.
Steers
IFA Platinum Show Power Steer 15: Available in a texturized feed with 15% crude protein to maximize growth and build stature without added fat. Start feeding early to promote muscle growth in show cattle or to push a smaller steer two-three months before the show,
IFA Platinum Show Power Steer 13: Encourage balanced growth in show animals with the 13% crude protein mix available in a texturized feed. Use the 13% mix to promote steady growth well before the show or to slow down a rapidly growing steer closer to showtime.

Pigs
IFA Platinum Show Power Pig 20: Show Power 20% crude protein pig feeds are available in meal and pellet varieties and great for promoting fast growth in young pigs. Use the 20% mix to encourage growth at the start of your project or to push a smaller pig one-two months out from the show.
IFA Platinum Show Power Pig 16: The 16% crude protein formula is available as a meal feed and is great for promoting balanced growth in pigs. Use the 16% mis to encourage steady growth of pigs well before the show.

Sheep
IFA Platinum Show Power Lamb 16: Available as a texturized or creep feed, the 16% crude protein mix is designed to support muscle growth in lambs. The 16% feed mix is great for enhanced growth and development of project lambs before the show.
IFA Platinum Show Power Lamb 14: The 14% crude protein Show Power lamb feed promotes balanced growth in lambs. Use this feed to give lambs a solid start and encourage steady growth before the show.

Goat
IFA Platinum Show Power Goat 20: With 20% crude protein, this Show Power goat feed is a pellet feed that supports muscle growth in show goats. Use the 20% feed to give your goat a solid start or to maximize growth and performance leading up to the show
IFA Platinum Show Power Goat 16: The 16% crude protein mix is designed with proper nutrition and protein to maintain a goat for show. This feed is great for promoting steady performance and maintenance of show animals.
Incorporating Show Feed Into Your Ration
With a variety of feed mixtures and types, the IFA Platinum Show Feeds are easily incorporated into feeding programs. IFA Platinum Show Feeds are designed to serve as supplements and not as total rations.
Determine the specific mix of show feed you will use by evaluating the nutritional aspects of your total ration. Select a crude protein percent by utilizing a Pearson Square Formulator to determine the total amount of the nutrient that would be available in your feeding program.
You can also contact the IFA experts at your local Country Store who can assist you in determining a good feed and ration for your animal.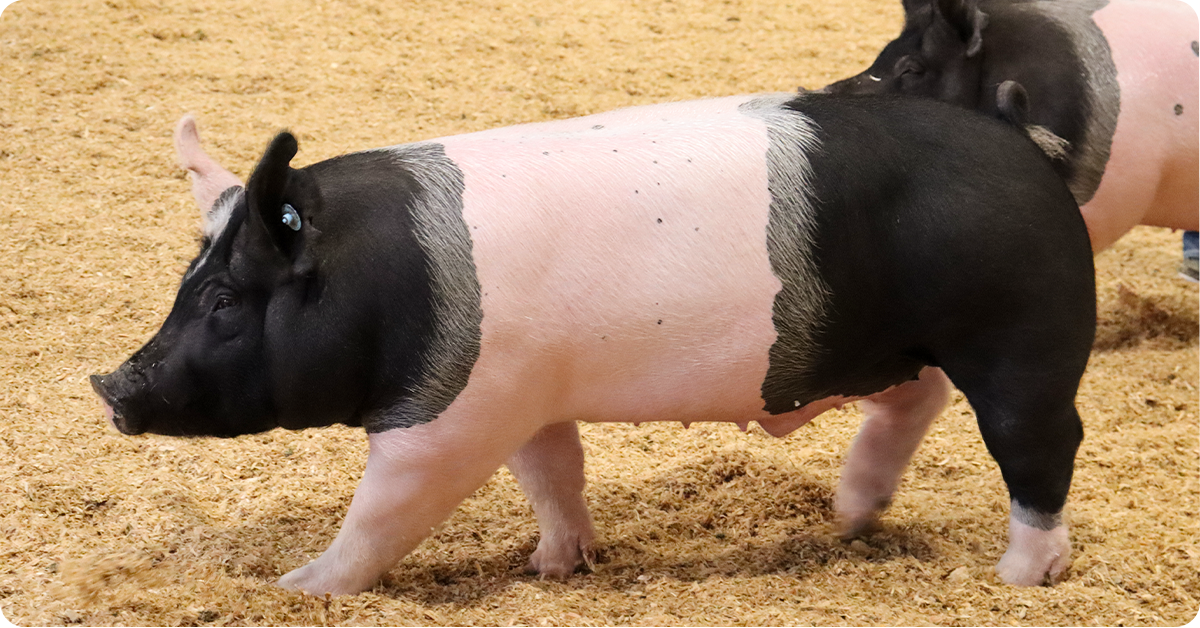 Overcoming Weight Gain Problems in Livestock
There is no clear-cut path to success in the show ring. Even a specially formulated show feed and detailed care plan cannot guarantee success or freedom from challenges. Having an animal go off feed resulting in weight loss or decreased gains is not an uncommon obstacle for livestock exhibitors to overcome.
Having a show animal go off feed can be stressful no matter how close or far you are from the show. Oftentimes an animal going off feed and even losing weight is the result of stress whether because of a change in the environment or an unseen health issue.
Environmental Factors
Consider any changes to the environment that might be affecting your animal such as climate (hot animals will go off feed), conditions of the pen and quality of feed and water. Heat is a common culprit of decreased feed intake and muddy pens, moldy feed or unclean water can all promote disease.
Ensure your animal has access to reliable feed and water sources and offer shade/shelter when possible to promote a comfortable environment for continued feeding and growth.
Health Issues
If the animals' resources and environment aren't the apparent problem, you might consider the possibility of illness. Observe the animal for lethargic behavior, droopy ears and/or discharge from the nose.
These could all be signs that the animal is not feeling well and will require a little more research or insight from a trusted expert or vet.
Ask For Help
If you run into a challenge with your show animal declining or failing to reach your expectations, don't hesitate to ask for help. Your community and show circle want to support you and help your project to be successful.
Our IFA teams are always available for questions and are anxious to help you and your animal prepare for the show. Stop your local IFA by for tips, suggestions and supplies from our knowledgeable staff or even reach out to receive answers on nutritional questions from our experts.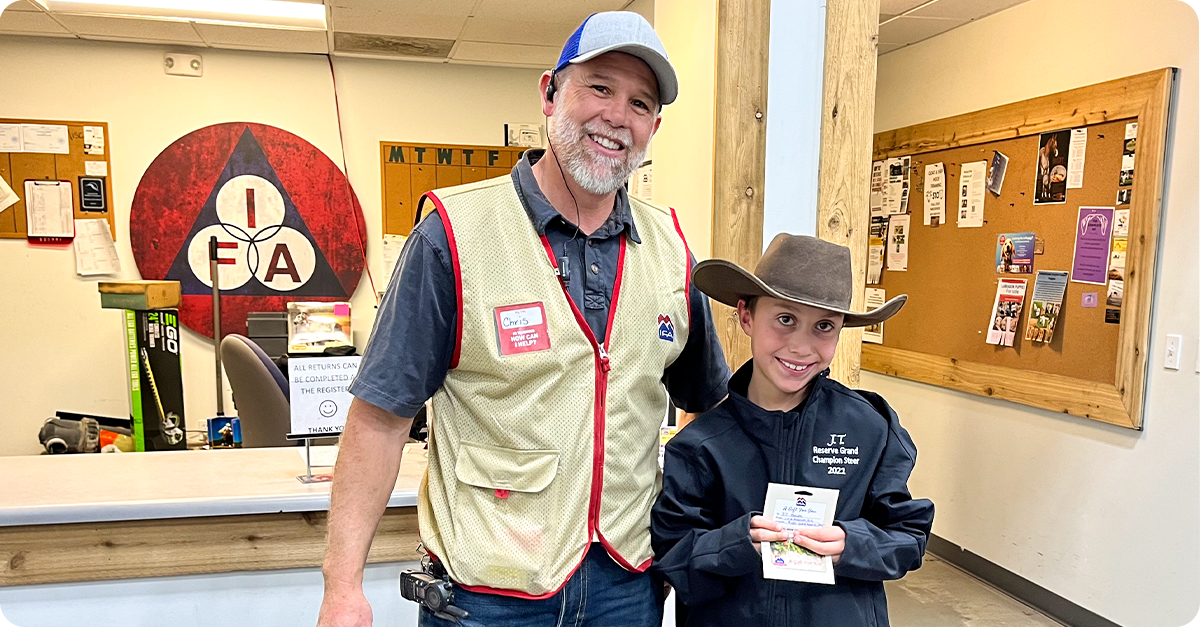 Doing MORE for Intermountain Youth
While the benefits of feeding IFA Platinum Show Power Feed speak for themselves, our primary focus and goal at IFA remains supporting intermountain youth and the producers of tomorrow. We hope to do this both through our Show Power Feed Awards and Young Producer Program.
IFA Platinum Show Power Feed Awards
Oswald, Blue and Chu Chu have one more thing in common, they each earned their exhibitor's recognition in our show power awards program. Youth exhibitors who feed any IFA Platinum Show Power Feed product for at least 90 days prior to their livestock show are invited to participate for a chance to earn an IFA gift card and platinum jacket.
Prizes are awarded to any youth exhibitors who have met this feed requirement, received a market grand or reserve grand champion distinction at their show and properly submitted the awards application available on our website within 45 days of the show.

IFA Young Producer Program
In an effort to support ALL intermountain youth livestock exhibitors, IFA offers to pay 10% of feed costs associated with show projects. The IFA Young Producer Program offers children aged 8-18 years special discounts on in-store show feeds to help grow their livestock projects.
Stop by your local IFA Country Store and talk to the store manager for registration details and program specifics.
Time to get Showing!
Our IFA teams are happy to help as you prepare another animal for the show pen. Stop by and speak with our team members about getting involved in our youth programs and pick up a bag of IFA Platinum Show Feed to put your animal on track to meeting its genetic potential.
Our nutritionists are happy to help by answering questions about our IFA Show Power or any other livestock feed products as well as help you determine and design a feed ration that is right for your animal and show.
---
*Information for this article was provided by Jill Singleton, IFA Bagged Feed and Animal Health Category Manager; Heidi Simper, M.S., Nutritionist, Draper IFA Feed; Theron Lee, Asst. Manager, Price IFA Country Store; and Seth Hall, Cedar City IFA Country Store.