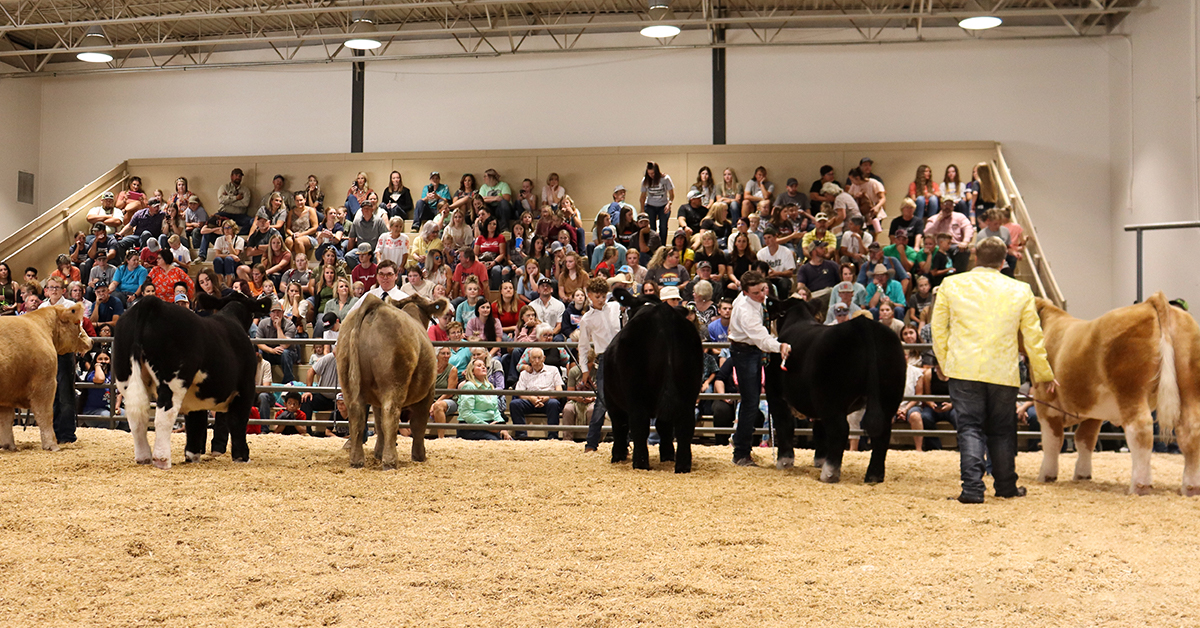 IFA Contributing to Utah State Fair Livestock Show
Robust laughter, live entertainment, and clanging metal gates drowned out by the dawning of the show ring announcer over an intercom add to a cacophony that embodies the Utah State Fair. Each September, many Utah residents, youth livestock exhibitors and members of our various IFA teams look forward to attending and aiding in the state fair events (and not just for the fried foods).
Focused on Helping Youth
While fried foods and flashing lights elicit large crowds of fair-goers, our IFA team members are drawn to the hustle and bustle of activity at the washracks and showbarns. IFA and IFA employees proudly contribute to various aspects of the Utah State Fair celebrations, but our primary focus remains on helping Intermountain youth and supporting young producers.
Contributions and Donations
IFA team members make it a priority to help Intermountain youth with their livestock show projects. Each year we encourage support of local shows from our branch managers while making a special effort to contribute to the annual state celebrations and livestock competitions.
This year IFA exceeded past contributions and support of youth livestock show projects with a record $17,000 dollars donated by the end of the show. This financial support was provided through contributions on and the purchase of many animals. IFA representatives overseeing these contributions made it a goal that each animal passing through the show receive a minimum bid of $600 above the floor price. This meant that when the bidding would begin, it was not uncommon for an IFA hand to raise simply to outbid itself.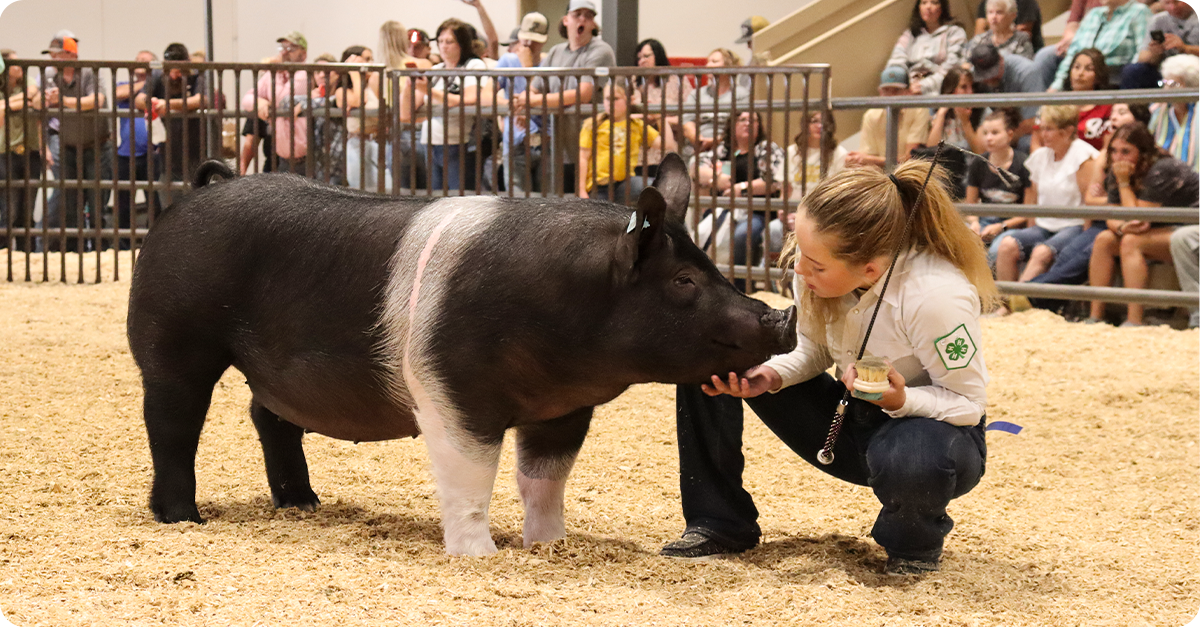 Show Power Awards
Our IFA Platinum Show Power Feed Awards are another way we strive to support youth livestock exhibitors at both local and state fair shows. Our Show Power winners are awarded an IFA gift card, official Show Power jacket, and recognized on our social media pages. The Show Power Awards are a way that we recognize Intermountain youth exhibitors who have fed our trusted line of Show Power feeds and whose projects were awarded a grand or reserved grand champion title.
IFA Team Members Behind The Scenes
A successful and well-organized show is the result of tireless efforts of committees and volunteers who plan and oversee all aspects front, back and behind the scenes. We are proud to recognize several of our IFA team members whose personal volunteer service and support helped this show to proceed.
Committed Committee Members
IFA is proud to have several team members who tirelessly and continuously donate their time and effort serving on the Utah State Fair Livestock Show committee. Jared Buhler, Dennis Christensen, and Tyler Stinson all contribute their time to planning and pulling off the state fair show.
Jared plays a major role in overseeing the state fair contests as the president of the Livestock Show committee. His diligence and dedication to promoting youth livestock shows has continuously helped grow and sustain the Utah State Fair Event.
Denise and Tyler both offer their support of this event at many stages. Whether planning, implementing, or ensuring that classes are organized and panels are properly placed, their involvement in this show is surely felt.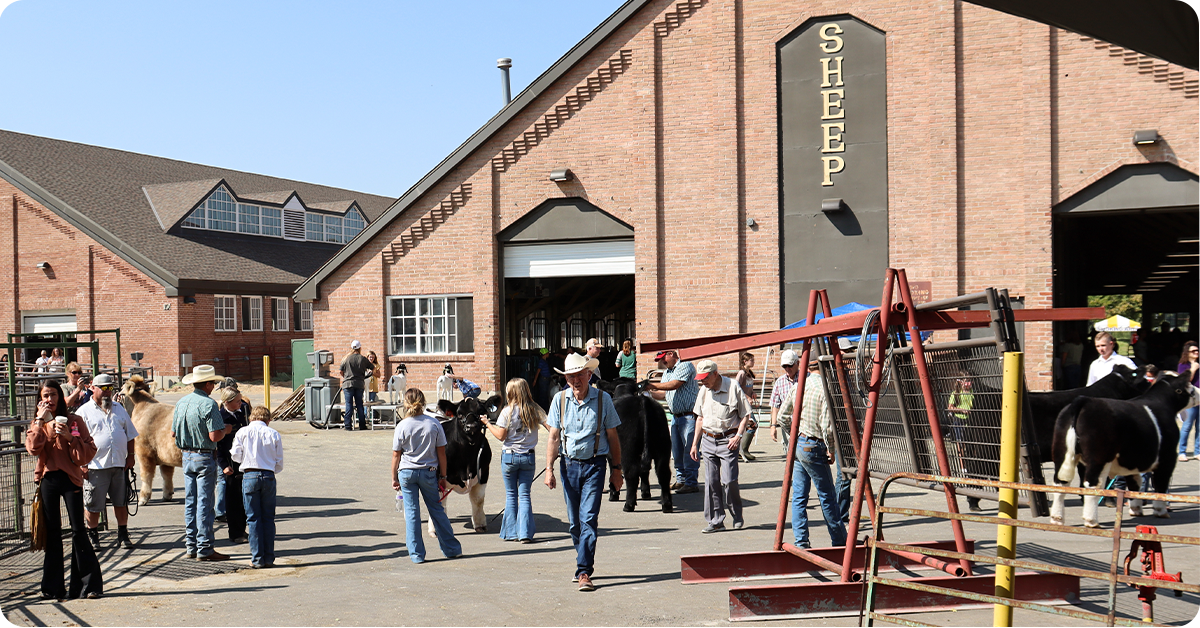 Helping Hands
Outside of official committee members, our IFA team members can be found on the ground moving and arranging panels, ushering animals and exhibitors to their proper places on sale day and making sure that each youth participant is rewarded for their efforts during the show season.
Thank you to all our dedicated IFA team members who so willingly showcase their support of this event year after year.
Committed to Helping
At IFA we are dedicated not only to helping promote the agricultural lifestyle but living it every day. The volunteer service and support that our valued IFA team members showcased at the 2021 Utah State Fair simply demonstrates their commitment to this lifestyle as well as their support of the community and young producers.
We would like to congratulate all the Intermountain youth who participated in the Utah State Fair Livestock Show as well as many local shows across the Intermountain region. We hope that you appreciate the lessons and skills gained as you grew the things that you love.
---
Written by Mikyla Bagley, IFA Content Specialist, and originally published in the IFA Cooperator magazine (vol. 87, no. 4) Winter 2021.
Mikyla Bagley is a fifth-generation rancher actively involved in her family's cattle operation. She holds a deep respect for the wisdom and management practices of the farmers and ranchers who have crossed her path, both because of her family operation and otherwise. A deep desire to remain connected to the agriculture industry drove Mikyla to earn her BIS in Agriculture Science and Communication from Southern Utah University this past spring. She continues to be involved in her family's operation while using her degree and life-long experience in her new role to share the experience and wisdom of IFA experts and Co-op Members as IFA's Content Specialist.