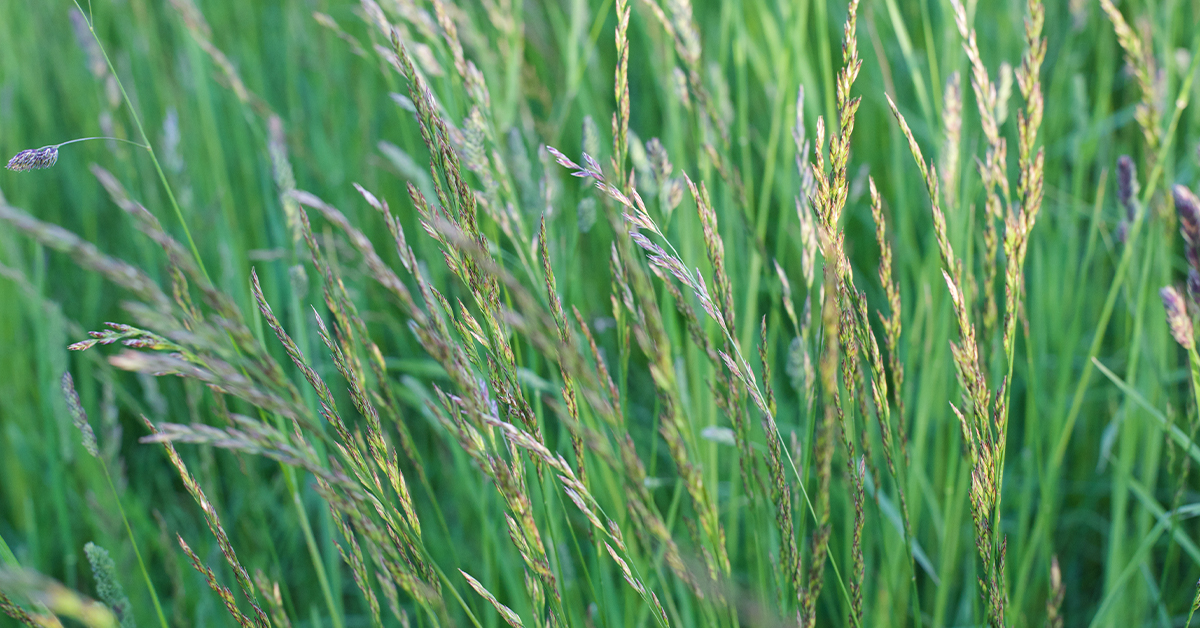 Intermountain Farmers Association strives to meet the needs of intermountain growers of all scales. With this in mind, IFA has partnered with Haystack Mountain Brand to offer an IFA Grass-fed Beef Irrigated Pasture Seed Mix to help meet the needs of small acreage growers.
Small-Acreage Pasture Seed
The lines between the country, rural and urban interfaces are increasingly blurred. As rural America becomes more urbanized, we see some farming operations transitioning to small ranchettes and homes with small tracts of farmable land. Home owners and hobby farmers are practicing animal husbandry at a growing rate, and these growing populations of small-scale farmers need products and packaging designed to meet their needs.
IFA's Grass-fed Beef Irrigated Pasture Mix in 25 lb and 5 lb bags is designed to be a simple but high quality and effective means of utilizing small tracts of pasture land. Grass-fed Beef Irrigated Pasture Mix can be used for other livestock like goats and sheep as well. However, horses will benefit more from IFA's all-natural Horse Pasture Seed Mix.
Advantages of Pasture Grass–Fed Beef
Grass-fed beef is more nutritious and arguably tastes better than grain-fed beef. Turning a small tract of land into usable pasture reduces feed bills and gives livestock a healthier place to move about. The Negative effects of COVID-19 on the beef industry have heightened Americans' sensitivities to the shortcomings in our supply chain. Providing even a small pasture for your own livestock can give you a more self-sufficient lifestyle, and also ensure that you know exactly what your animals are eating.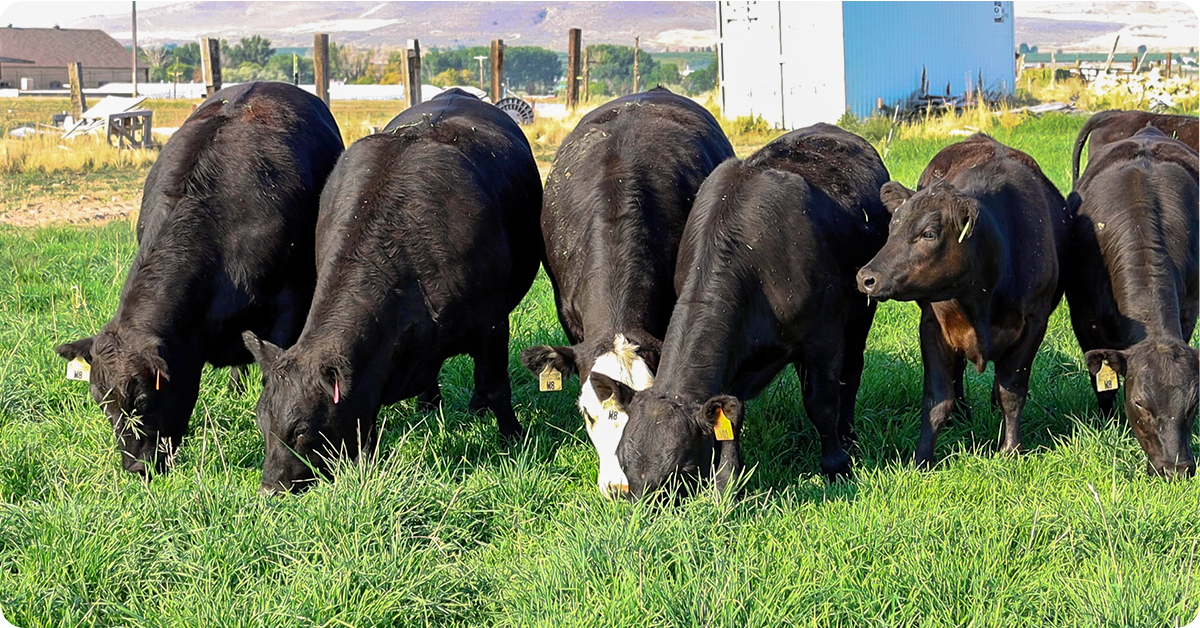 Grass-Fed Beef Irrigated Pasture Mix Components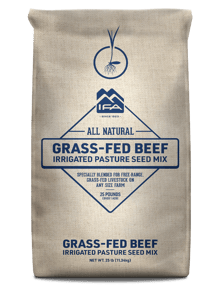 Grass-fed Beef Irrigated Pasture Mix is a purpose-driven product. We use time-proven species and varieties bred for wide adaptability and performance. Early and late maturing varieties of orchard grass and perennial ryegrass are used to ensure grazing from spring through fall if farmers practice rotation and sustainable grazing.
Forage-type tall fescue, intermediate ryegrass, timothy grass, and annual ryegrass are proven performers in the mix. Refer to the analysis tag attached to the bag for varieties and mixture percentages.
Pasture Establishment and Grazing
Establishing pasture grass is fairly straightforward and successful if important key steps are followed. Start by controlling weeds and preparing the seedbed. Loosen the soil so the surface is soft and uniform. Broadcast seed directly onto the surface and do not bury the seed. Unlike small grains that are planted deep, pasture grass seeds should never be planted deeper than a quarter inch.
Good seed-to-soil contact is crucial, so follow up by "pressing" the seed into the surface with a roller or some form of light surface compaction (think pressing cake toppers into the frosting on birthday cake—they should have firm surface contact but are not buried in the cake). One 25-pound bag covers one acre, and detailed step-by-step site preparation and sowing instructions are printed on every bag.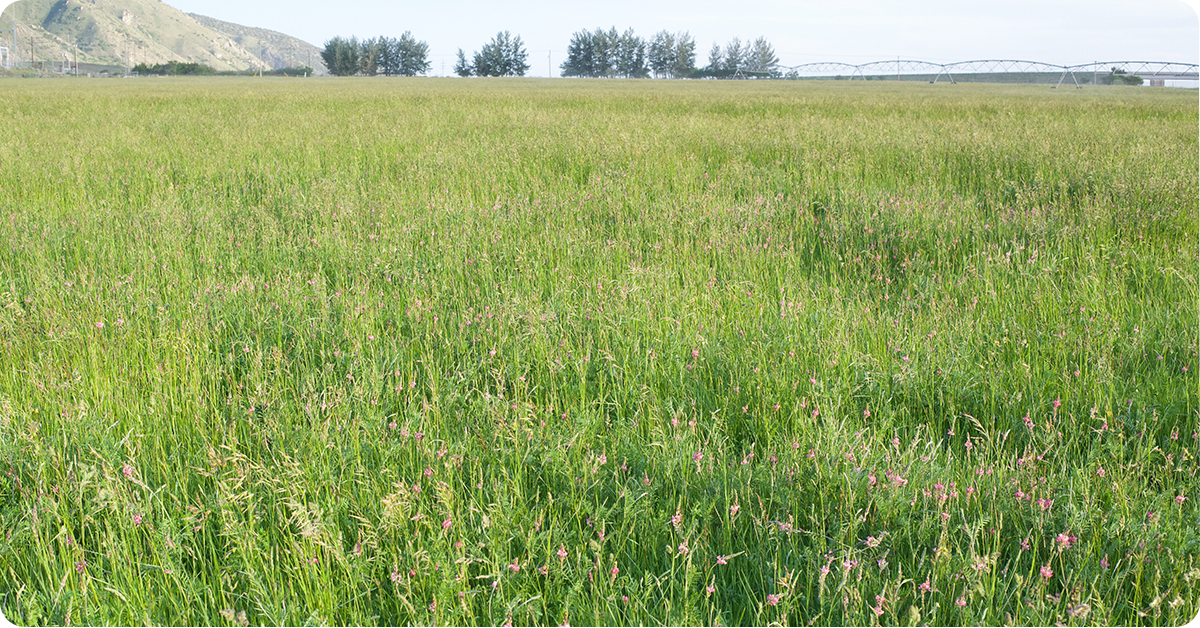 Best results are achieved if you allow your pasture to mature before cutting or grazing. Developing root crowns and young plants are sensitive to tromping and tearing. Growth is accelerated when there is more plant surface to absorb light and photosynthesis. Once grazing begins, leave at least 4" of the plant above the ground, and establish rotation and paddocks especially in small pastures.
Growing Grass-Fed Beef with IFA
IFA Grass-Fed Beef Seed was designed with the small ranch and hobby farmer in mind. The convenient cloth packaging, quality seed, step-by-step instructions, accessibility and simplicity of use as well as the overall nutritional aspects of the grass make it perfect for raising ruminant livestock on limited acreage.
Grass-fed beef irrigated pasture seed and other pasture seed varieties are available through IFA Country Stores and Agronomy Centers for larger farms. Consult with your local IFA agronomist or IFA Country Store seed specialist to answer any questions and help you determine the best pasture seed to meet your specific goals.
---
Written by Jason Stevens, Maple Leaf Seed Company, on behalf of IFA Agronomy, and originally published in the IFA Cooperator magazine (vol. 87, no. 1) Spring 2021.