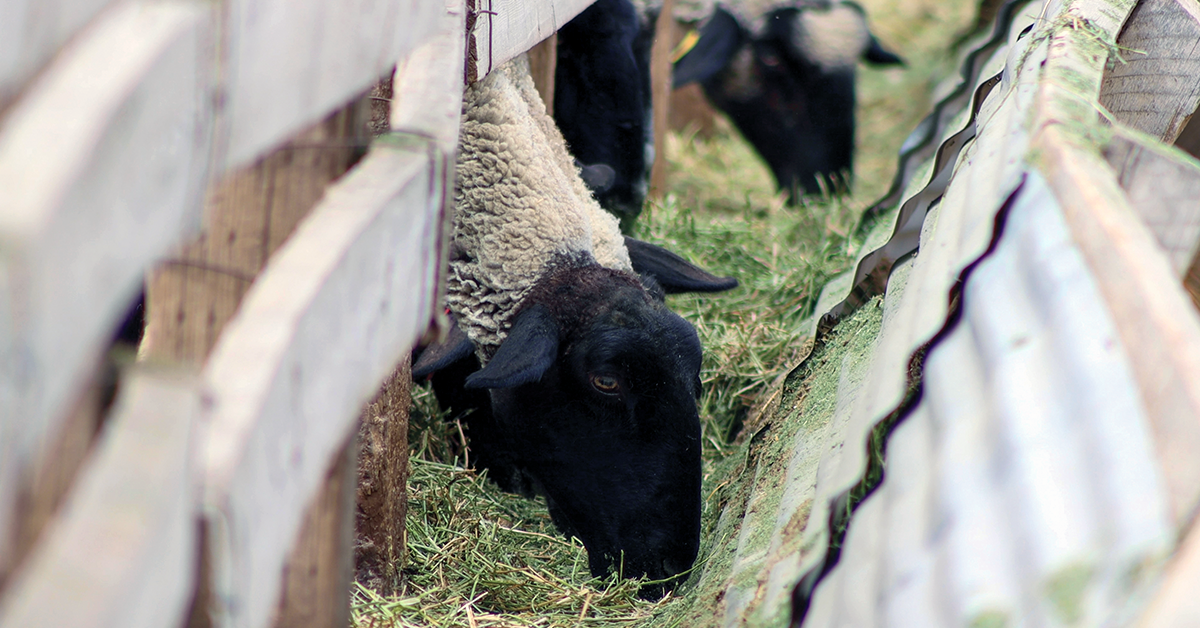 A young farmhand trudges eagerly toward resting pens on his family sheep farm. Swinging arms hint at scarcely-contained excitement as he follows closely in his father's footsteps. The young boy is his father's miniature in a matching flannel, IFA ball cap, and chore boots. This eager, flannel-clad farmhand is the youngest helper of Sorenson Sheep Co., a registered sheep operation founded by his parents Whitt and Erin Sorenson.
With just six ewes, Whitt and Erin began their "farm to fiber" journey while attending college in 2006. Today, Whitt, an IFA agronomy salesman, and his wife run their Delta, Utah based sheep farm, selling buck lambs around the country, marketing lamb meat directly to consumers and producing artisan wool fiber products.
Early Entrepreneurs: The Start of Sorenson Sheep Co.
Whitt Sorenson grew up in Central Utah where he learned his love for agriculture while working on his grandfather's sheep farm. Similarly, Erin was raised on a cattle ranch in Delta, Utah where she worked diligently alongside her family.
During high school, Whitt and Erin were active in FFA, where they met while competing against each other in Creed Speaking. Shortly after getting married, Whitt and Erin began building their sheep herd. Even as "dirt-poor" college students, the duo knew that raising their future children on the farm was a major goal for both of them.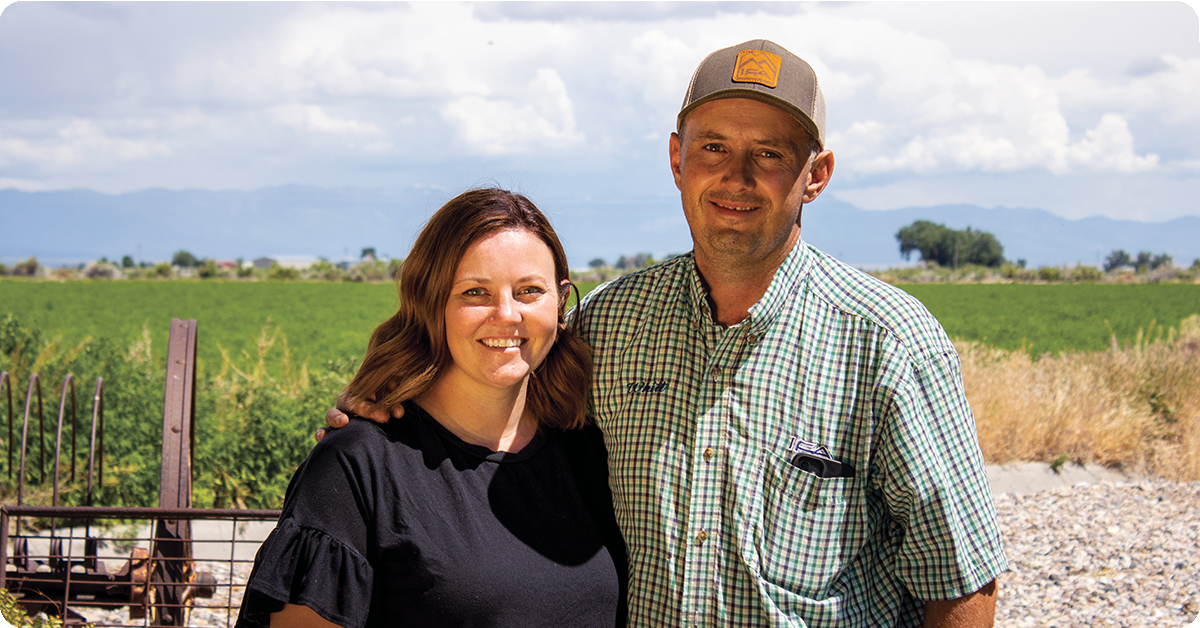 At first, there were barriers preventing Whitt and Erin from returning to take over their family farms. But words of wisdom from Whitt's grandfather started the couple on a path to building their own farm operation. "Whitt's grandpa told us one day to stop waiting to inherit something that we could build ourselves," says Erin. "And he was right."
Erin notes the efforts Whitt's grandfather poured into his own sheep operation, working nights his whole life to support his family and his dream of farming. "I realized that it was very entitled of me to think that we would get to skip that part by jumping in both feet first and taking over something when we hadn't really earned it yet."
The couple took these words to heart and built their dream from the ground up. They purchased their first six sheep while attending college by striking up a deal with Whitt's grandfather. When Whitt's grandpa culled his older ewes, Whitt and Erin picked out the animals they thought, with a little extra care and attention, could give them one more set of lambs. To pay for these sheep, Whitt and Erin agreed to bring his grandpa back a buck lamb each year for every two ewes they added to their herd.
Whitt and Erin leased property from an acquaintance and put in the work to grow their dreams. "We built panels in our apartment driveway and we were just willing to work hard for something that was just a hobby and a dream."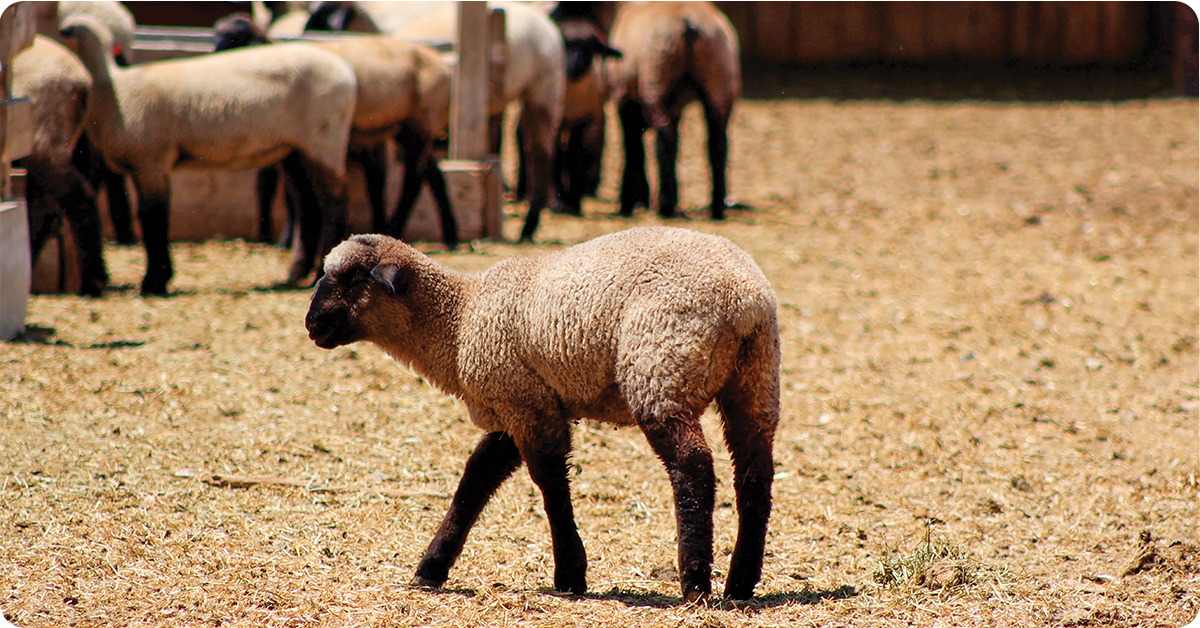 Growing the Sheep Business
Whitt and Erin took a big step about ten years ago to grow their sheep business by purchasing their home and ground in Delta, Utah. Now out of their apartment, the duo had room to start building their herd.
They started by purchasing seed stock with genetics to enhance what they already had. With these improved genetics, Whitt and Erin began marketing their own buck lambs and built a customer base.
Although the operation was growing, their space and numbers were still limited. Selling prime seedstock and building relationships with those buyers was essential for their success.
"In this business, you can either be big or you can be really good at what you do," Whitt says. He learned early on from his grandpa the importance of genetics in generating a quality product. Today, he strives to improve the genetics of his herd each year. Whitt even follows up with his buyers to understand how those genetics contribute to their lamb crops.
"It was kind of a hard sell the first few years," Whitt says. "Now every year we have a waiting list for our bucks."
Whitt and Erin sell their buck lambs all over the U.S., generating better profits from their small but growing herd. However, the couple didn't stop there. Instead, Erin and Whitt began looking for more and better ways to market their sheep products.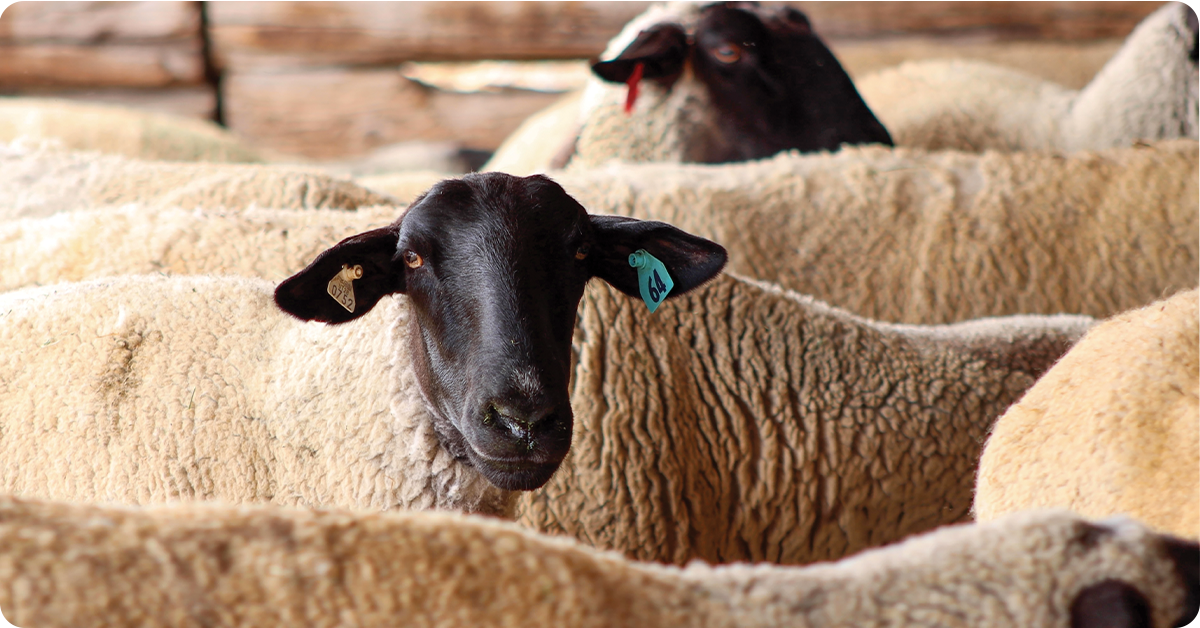 Diversifying: New Markets
Even with the successful marketing of their buck lambs, Erin was determined to draw larger returns from less profitable segments of their operation – starting with wool.
Erin and Whitt's herd is primarily registered Hampshires. While Hampshire sheep are known for their distinct black faces and quality meat production, their wool is far less desirable.
"Black face wool is not worth the bag it's in," Whitt says. For many years, Whitt and Erin sold their wool through Utah Wool Marketing and four years ago, they received a reimbursement check for just $180.
When Erin asked what it was for Whitt excitedly told her it was the wool check. His excitement was cut short when Erin reminded him that it cost $500 just to get the sheep sheared. Determined, Erin began researching and found a processor in central Utah who now dyes their wool and turns it into a coarse spun, roving or felted product.
From there, Erin began making and selling dryer balls, car air fresheners, home decor, and other products that she markets on Sorenson Sheep Co.'s website. Erin believes that making the most out of every product is vital to the success of their farm.
"When we don't have size, quality really matters," Erin says. "With such a small-scale operation, everything that we produce here has to matter. It has to generate revenue for us or it won't work."
Like with wool, Erin also believed there were better ways to market the operation's lambs not being sold directly to producers. After fulfilling all their seed stock orders and keeping back replacement ewes, Whitt previously took any extra lambs to the auction house for a small return.
Try Erin's Smoked Leg of Lamb recipe and see why it's a local favorite at a Taste of Millard County
However, Erin recognized an opportunity. Whitt and Erin began marketing and selling lamb meat directly to consumers by partnering with a local meat processor. By selling lamb directly to her customers, Erin can better control the return to the farm.
"Hauling the lambs to an auction in the fall gives me very little control over my market," says Erin. "For the scale of our operation, developing markets is one of the single most important things I can do as a producer to take control of the growth of our company."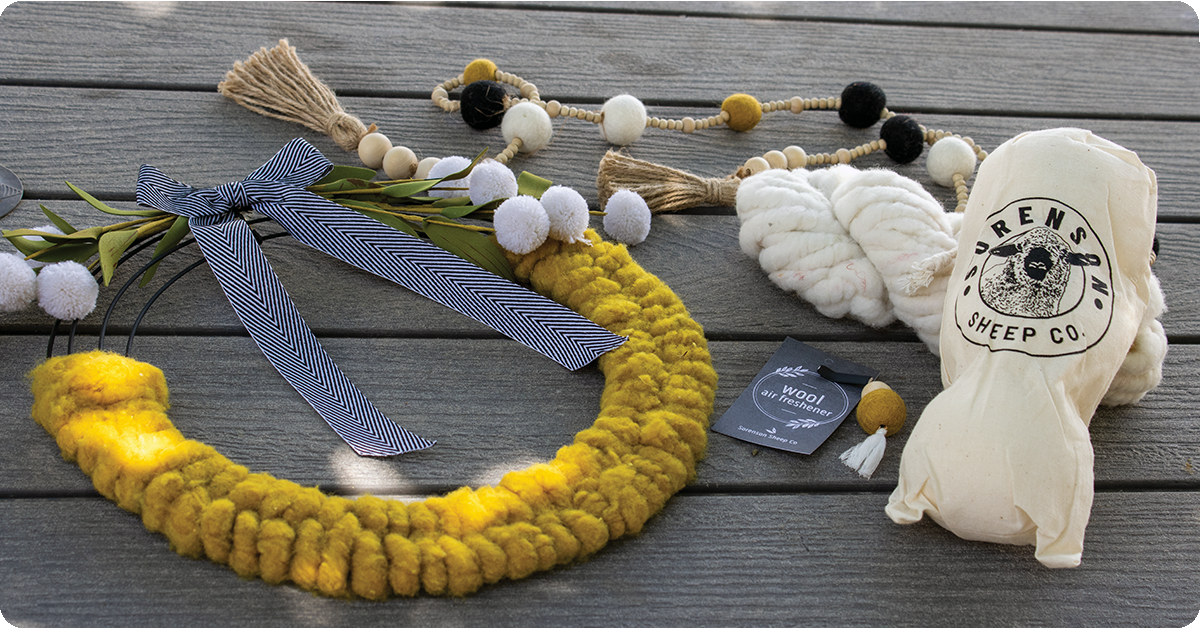 Educational Marketing Focus
In order to sell their seed stock, lamb meat and wool products, Erin has grown Sorenson Sheep Co.'s website and social media presence – primarily through education.
"I focus a lot of our business on education," says Erin. "Our content isn't just what we are doing but why."
Erin figures that if she has lots to learn about sheep even growing up in agriculture, then other people might be curious too. Erin hopes to help combat misunderstandings or wrong assumptions about agriculture and meat and wool production by posting educational videos and images.
"Marketing is about finding people's problems and solving them," says Erin. One problem she recognized people faced was knowing how to cook and enjoy lamb meat.
"Lamb is a protein that people are just not as familiar with," Erin says. "Especially if you compare it to pork, chicken and beef. In a store, you know what to do with those proteins but people are not always sure what to do with lamb."
This was one barrier that Erin believed she could help her potential customers tackle. Using their company website and social media, Erin has begun sharing recipes and preparation tips to help educate new consumers on how to enjoy lamb meat.
By diversifying the Sorenson Sheep Co. business and seeking out new ways to market their products, Whitt and Erin are excited to continue growing and expanding their farm operation.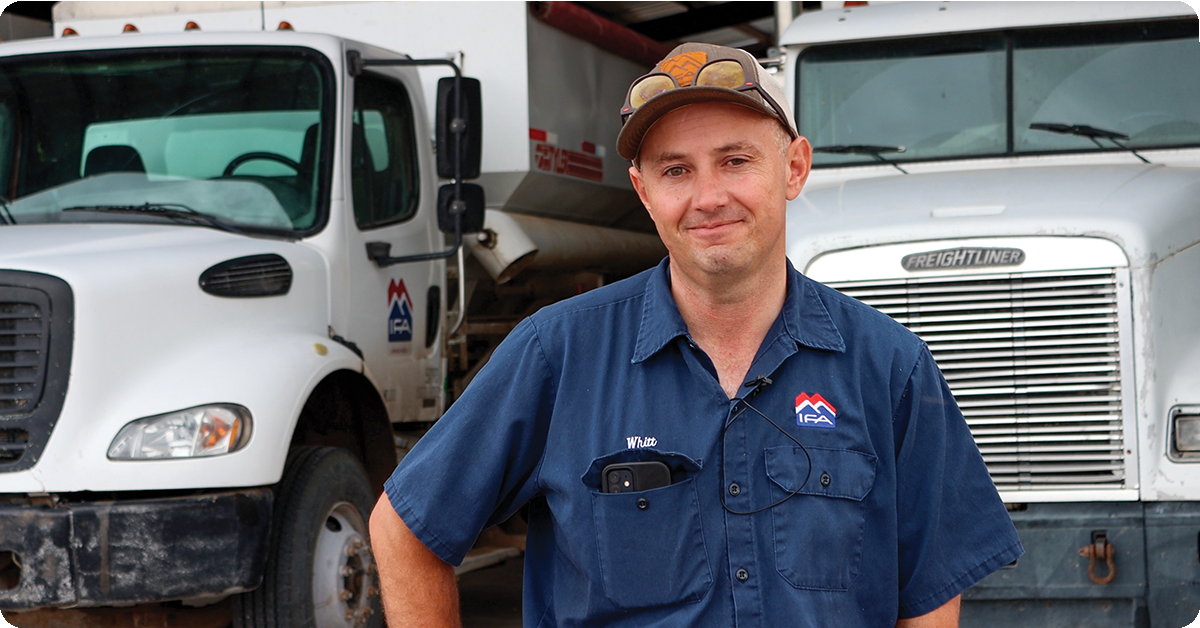 Balancing Sorenson Sheep Co. As An IFA Agronomist
Whitt joined IFA's Delta Agronomy division in 2014 and has been an excellent resource for growers ever since. As an applicator and salesman, Whitt helps farmers by providing recommendations for properly applying fertilizer and pest control products to help increase their yields.
During his time with IFA Whitt has had a front-row seat to the co-op's expansion and growth within the Delta area. "As times change, IFA has changed," says Whitt. "As our customer's needs change, we are willing to change with them and adapt to overcome different challenges and move forward."
Whitt serves a wide region in his IFA role, with many different soil types and challenges to overcome. He believes that IFA has successfully adapted and overcome those challenges by investing in a new facility where he and his fellow agronomists can get and store the right products for the farmers when needed.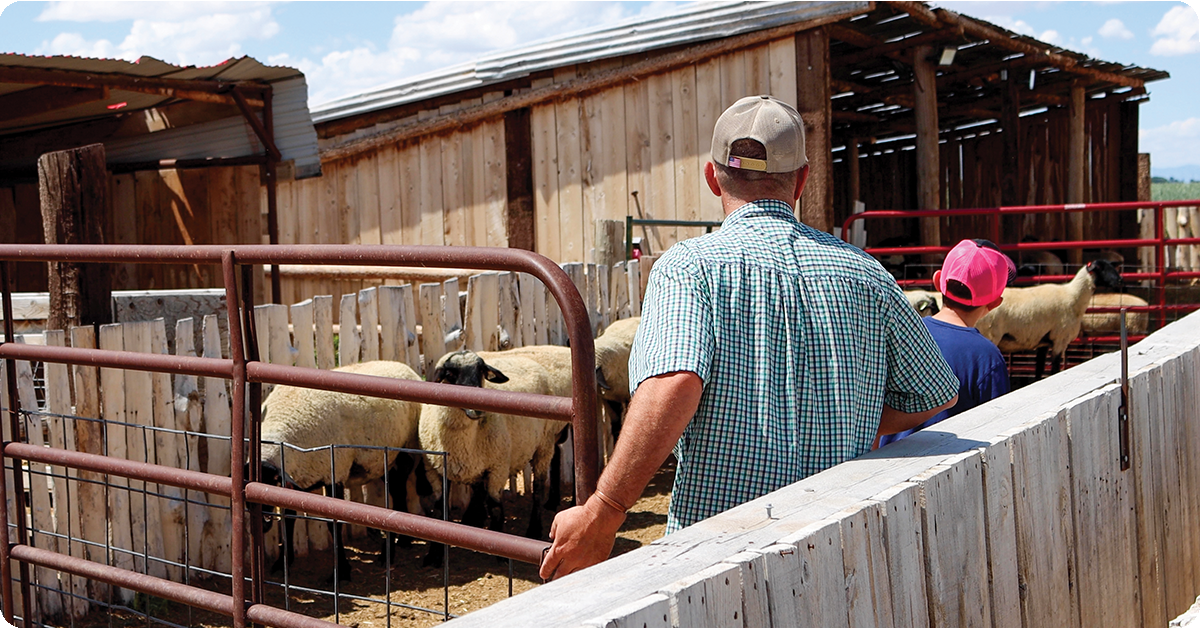 Growing Toward the Future
While Whitt and Erin are busy building Sorenson Sheep Co., staying active in their community and working to help growers, the duo is always looking toward the future.
Family has always been central to the Sorensons. They are excited to watch their kids grow and become more involved in their operation. "The fun part is to look at my children and see their strengths," Erin says.
Eventually, Whitt and Erin would like to purchase farm ground of their own. Currently, all of their feed is sourced and Whitt often asks for the help of IFA's nutritionists to ensure he is getting the most optimal growth to compensate for the high prices of feed.
"Whitt helps everybody else grow what they love as part of his job and I would love the opportunity for him to do that for himself and for us," Erin says.
IFA is excited to help grow the Sorenson Sheep Co. operation. Whitt and Erin are an invaluable resource for their community and fellow growers. We look forward to witnessing the continued success and advancement of their business.
---
Written by Mikyla Bagley, IFA Content Writer, and originally published in the IFA Cooperator magazine (vol. 89, no. 4) Winter 2024.
Mikyla Bagley is a fifth-generation rancher actively involved in her family's cattle operation. She holds a deep respect for the wisdom and management practices of the farmers and ranchers who have crossed her path, both because of her family operation and otherwise. A deep desire to remain connected to the agriculture industry drove Mikyla to earn her BIS in Agriculture Science and Communication from Southern Utah University. She continues to be involved in her family's operation while using her degree and life-long experience as IFA's Content Specialist sharing the experiences and wisdom of IFA experts and Co-op Members.
"The agriculture community is filled with genuine and hard-working men and women whose passion for their lifestyle deserves to be shared. I look forward to helping highlight both their stories and expertise alongside IFA."
—Mikyla Bagley