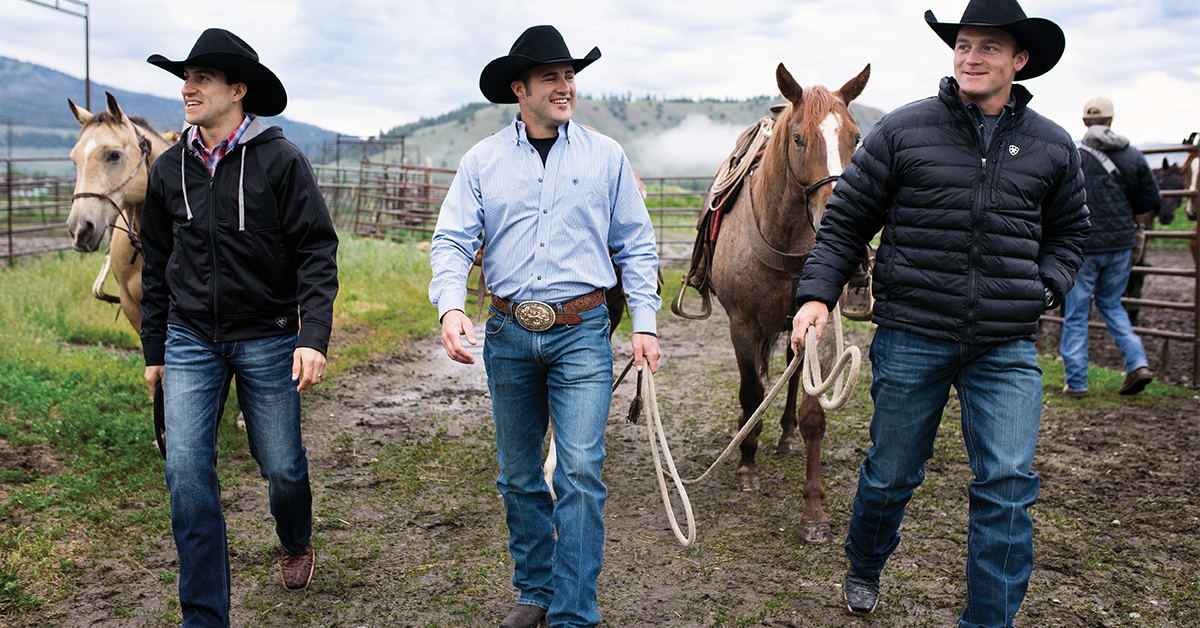 The right outdoor workwear is an essential tool for keeping farmers and ranchers warm, comfortable, and safe when temperatures dip and snow hits the Intermountain West. Ranch and farm life in the winter demands warmth and comfort when it comes to workwear. Winter-friendly materials, layering, insulation, footwear and accessories are staples for ranch and farm clothing during the colder months.
Even though we need the cool, wet weather here in the Intermountain West, this temperature drop creates a love-hate relationship for farmers and ranchers. Tromping through mud-filled pens drenched in dense, moisture-filled snowflakes makes choosing the right insulating, protective, and comfortable farm clothing an important tool for winter work.
Is your winter wardrobe up to the task?
Material Matters: Best Materials for Winter Farm Clothing
Materials play a vital role in keeping you both warm and dry when dressing for the cooler fall and wet winter weather. Choose workwear made from durable and reliable materials that allow you to move freely as you perform tasks around the farm or ranch.
Heavy-Duty Outerwear for Tough Jobs
Winter workwear must be durable and water-resistant. Consider your insulation needs for the climate and weather conditions where you are working.
Wool is water-repellent due to its natural lanolin coating, making it an excellent option for protection and warmth in cold weather. Synthetic materials such as Thinsulate and PrimaLoft also offer great water resistance and warmth when added to other layers.
Layer-Up: Adding Layers for Optimal Warmth
Dressing for cooler temperatures can be tricky, especially in the fall when temperatures tend to fluctuate from warm to cold throughout the day. Layering your workwear ensures you have enough clothing to stay warm while also having the option to remove layers as temperatures or activity levels rise.
Best Base Layers for Cold Weather Work
When it comes to choosing the right winter work clothing, it's important to balance warmth and mobility. Layering is key for optimal warmth, but it's also important to ensure that the layers don't impede movement or compromise safety.
Start with a base layer made from materials with moisture-wicking properties. Materials such as merino wool, silk or synthetic blends are great options that effectively draw sweat away from your skin. This helps prevent feeling damp and cold, which can lead to discomfort and even hypothermia.
Additionally, choosing the right fit for base layers provides maximum insulation for staying warm and comfortable during outdoor work. Consider snug but not too tight layers, allowing for adequate airflow and mobility.
Insulating Layers to Keep Out the Chill
Insulating layers are essential for holding in warmth while working outside. Jackets, vests and hoodies made of fleece, down or wool make excellent insulation options worn easily under heavier outerwear.
When choosing an insulating layer, consider the weather conditions, as well as the mobility your layers provide. Some synthetic materials like Thinsulate and PrimaLoft are often thinner than natural options but allow for greater mobility. On the other hand, natural materials are often more bulky but provide better insulation and durability.
Ultimately, the choice between synthetic and natural materials comes down to your personal preference and climate.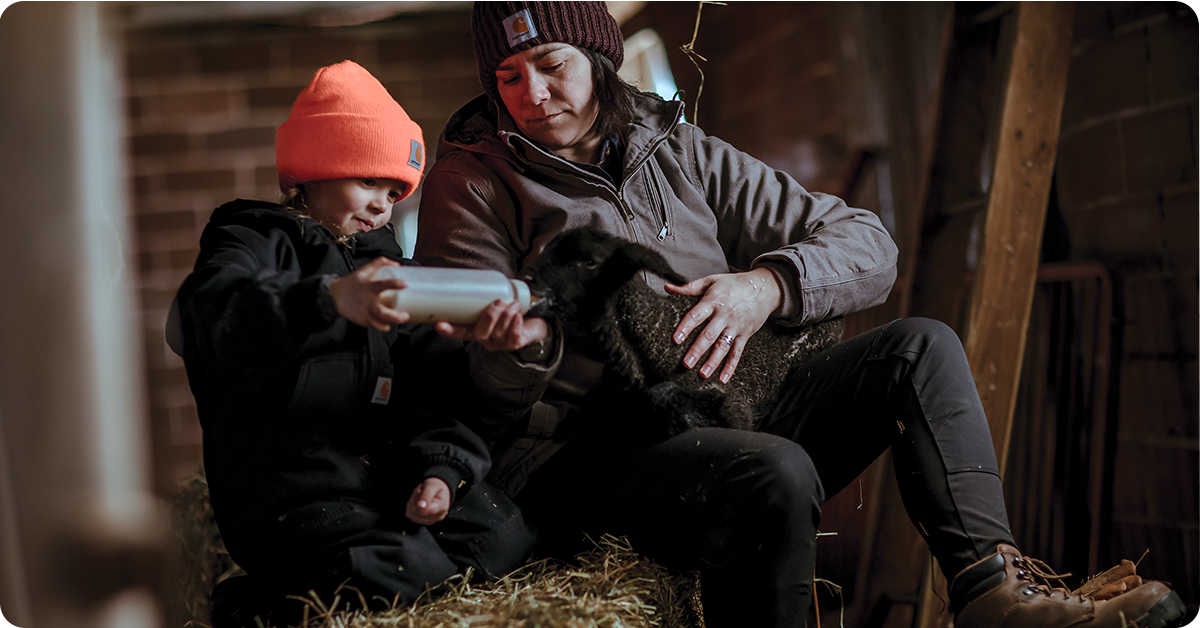 Essential Accessories for Cold Weather Work
While jackets, vests and coats are all essential cold-weather clothing items, don't overlook the small details such as warm hats, gloves, socks and even the right footwear.
Warm Hats, Gloves & Socks for Outdoor Work
Warm hats, gloves and socks can make all the difference in keeping your extremities cozy and comfortable. Look for beanies and hats made from materials such as wool or fleece. These natural materials provide excellent insulation and layer easily under the hood of a jacket or coat. Choose gloves made from durable, water-resistant materials that have good grip for handling tools and equipment outside.
While easy to overlook, socks are an essential tool when it comes to winter workwear. Consider investing in wool or synthetic blends that wick away moisture while providing excellent warmth without bulk.
Choosing the Right Footwear for Slippery Terrain
When choosing the right footwear for slippery winter work conditions, prioritize safety and comfort. Find boots with sturdy treads and good grip that provide traction on icy or wet surfaces.
Look for footwear options with self-cleaning treads. The cone spikes in Dryshod's Haymaker or Arctic Storm series and Dryshod's Steadyeti series utilize technology specifically engineered to provide grip in icy and wet conditions.
Additionally, find footwear made from waterproof or water-resistant materials to keep feet dry and warm in snowy winter conditions. Invest in boots with insulation, such as Dryshod's Arctic Storm Winter Boots with six layers of protection and EVA cold-blocking midsole, which provide added warmth without compromising mobility.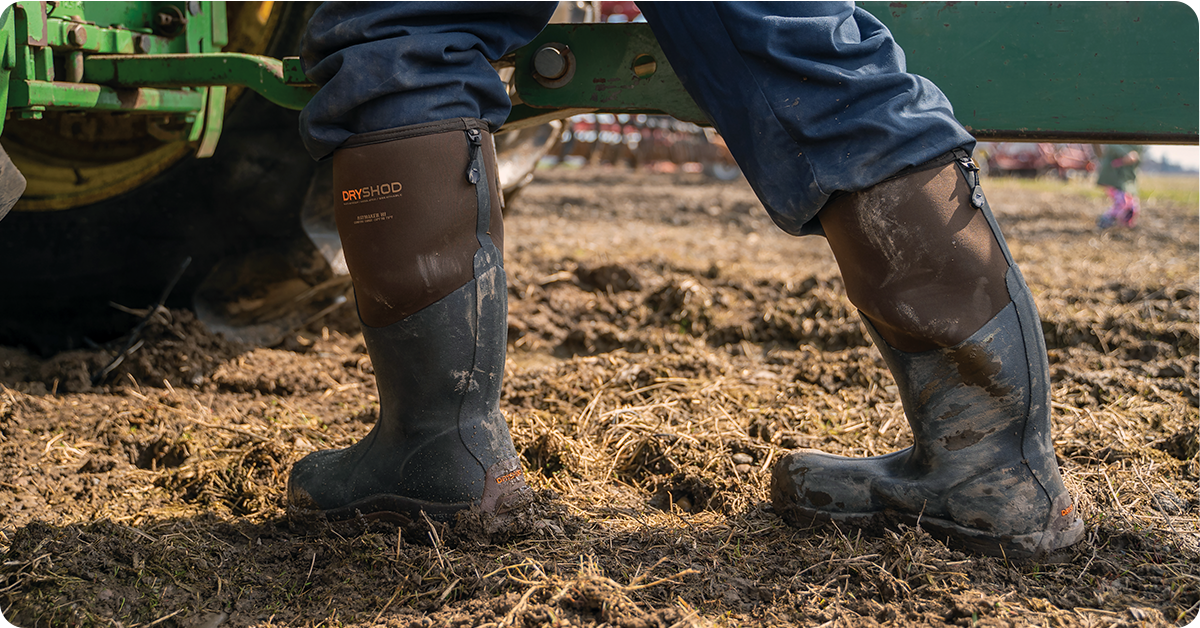 Lastly, ensure boots fit properly and have enough room for thick socks, which can help prevent blisters and provide extra insulation. The best sock to wear with winter boots is a sock with a high content of merino wool that provides the best wicking and warmth.
Staying Safe and Comfortable in Extreme Temperatures
Farmers and ranchers don't have the option of taking a snow day. Make sure you dress appropriately to stay safe from potential cold-weather health risks.
Dressing for Frostbite Prevention
When working in extreme temperatures, dress in layers that provide insulation and protection against wind and low temperatures. Dressing appropriately means the difference between staying safe and suffering from frostbite or hypothermia.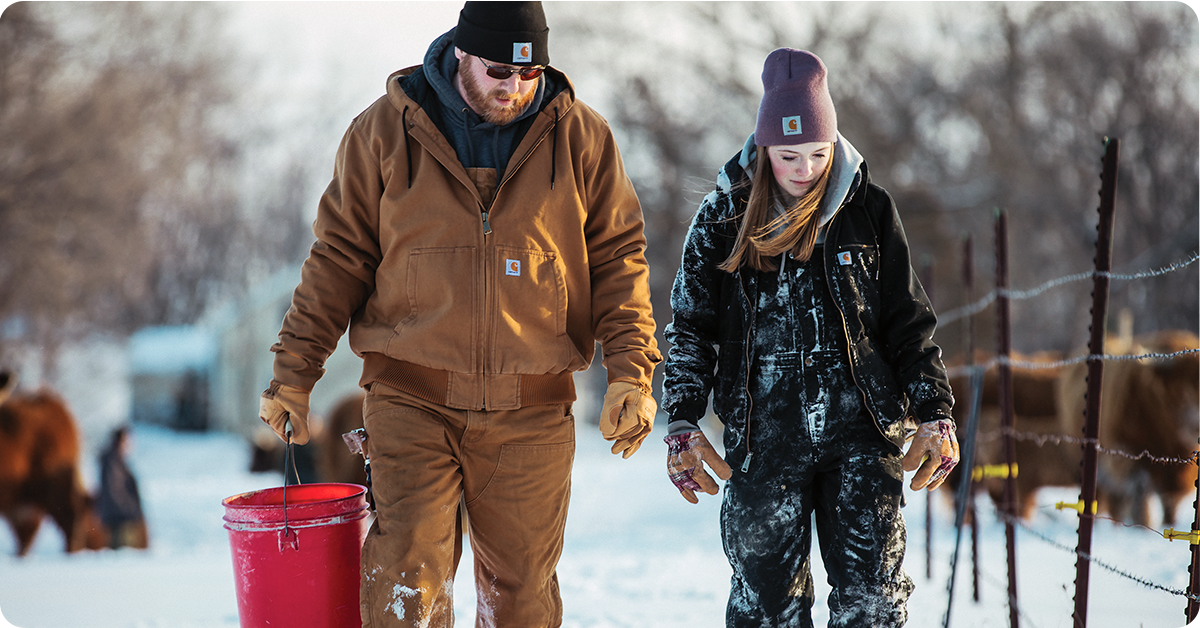 Recognize signs of these conditions, such as numbness, tingling or discoloration of skin. Seek medical attention immediately if you notice these symptoms.
Caring for Your Winter Work Clothing
High-quality winter workwear is an investment that can last you several years with proper care and maintenance.
Washing, Drying & Storing Winter Work Clothing
Ensure longevity and maximum performance with proper care and maintenance of winter workwear. When it comes to washing and drying winter farm clothing, follow best practices by checking the care label on each item.
Ensure you use the correct temperature and wash cycle and avoid using fabric softeners or bleach. These damage materials and affect insulating properties. For delicate materials like wool and fleece, use a low-heat setting and air-dry to prevent shrinkage or damage.
When summer finally reappears and you're ready to store your winter workwear, ensure it's clean and completely dry to prevent mold or mildew growth.
Repairing Winter Work Clothing for Longevity
In addition to proper washing and storage, repairing winter workwear is a great way to extend the lifespan of your clothes.
Keep a small sewing kit on hand for minor repairs on the go. Simple fixes for common wear and tear on workwear include patching holes or reinforcing vulnerable areas with extra stitching. For example, adding elbow patches to a jacket or reinforcing the knees on a pair of pants can significantly extend their use.
By taking the time to repair and maintain your winter work clothing, you can save money in the long run and guarantee your gear is always ready for the next job.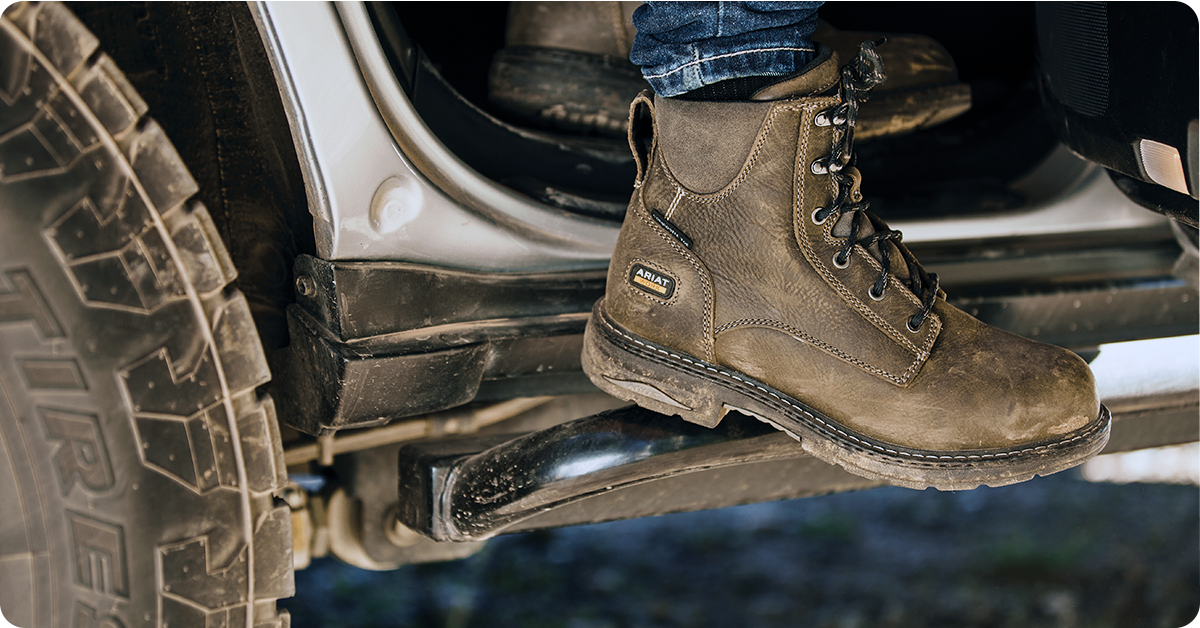 IFA Workwear Programs for Farms & Ranches
Farmers and ranchers are no stranger to working in the elements, making the right winter workwear an essential tool. For farms and ranches needing durable and reliable workwear, IFA's B2B workwear program is the perfect solution.
This program is designed for businesses ranging from small farms and ranches to large-scale industrial plants and facilities. IFA's workwear program covers a wide array of men's and women's outerwear, clothing, footwear and gloves to outfit employees with the most reliable and durable brands on the market.
IFA members with a cash or credit business account are eligible to sign up for this program. Learn more about IFA's B2B workwear program to ensure that your farm or ranch is equipped with the best winter workwear options available.
Find winter workwear essentials at your local IFA Country Store
---
Information for this article was provided by Sandra Plaga, Clothing & Accessories Category Manager, IFA Country Store; and Rebekah Oman, Footwear Category Manager, IFA Country Store.