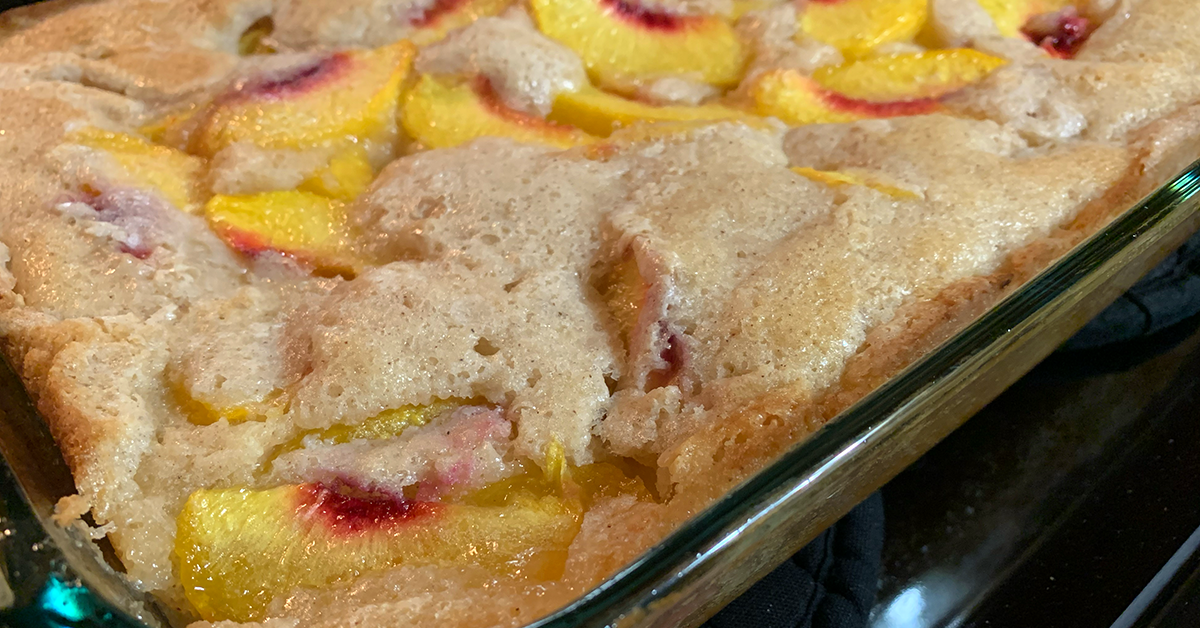 Aunt Mary was resilient and a dead-eye with a gun, but she was also an excellent cook.

No matter what day or time, there was always something sweet to be found and there was no leaving Aunt Mary's without a slice of pie or a scoop of sticky-sweet cobbler.
Adam recalls always looking for new excuses to visit his aunt, whether it was helping her snap fresh beans and peas, rocking quietly on the porch or performing various chores just to get a taste of Aunt Mary's Magic Peach Cobbler.
Ingredients:
½ C Butter
2 C Sugar
2 C Flour
3 tsp Baking Powder
⅛ tsp Ground Cinnamon
1 tsp Vanilla
1½ C Milk
1¾ C Fresh Sliced Peaches
½ C Sugar (to sprinkle on top)
Directions:
Peel fresh peaches and remove the pits. Slice the fresh peaches into a bowl in ¼ to ½ inch pieces then set aside.
Preheat oven to 350°F and melt butter in the bottom of a 13x9 pan.
In a separate bowl, mix together the sugar, flour, baking powder, cinnamon, vanilla and milk. After all the ingredients are combined, pour this mixture over the melted butter in your pan–DO NOT STIR.
Arrange the peaches over the dough, then sprinkle the remaining sugar evenly on top.
Bake for 30-40 minutes or until the mixture forms a delicious crust atop the fruit then enjoy this mouth-wateringly magical peach cobbler.
Aunt Mary and the Mississippi River Flood of '93
Miles of marsh and bog line the Mississippi River as it tumbles toward the sea. This water-filled world is a stark contrast to the arid desert landscapes of the Intermountain West. Nevertheless, the river-bottom residents of the Mississippi and the mountain dwellers of the west have a defining attribute in common: resilience.
The distinct "wift" of a .22 caliber rifle signals both the arrival and timely exit of another invading water snake, weaving its way into the wrong river-bottom house. Attached to the gun is a sturdy old woman expertly sliding a new round of snake deterrent into the chamber.
Aunt Mary is as tough as she is accurate with her trusty twenty-two and every bit as stubborn according to Adam Fox, Aunt Mary's nephew. During the historic flood of 1993, many communities situated along the banks of the Mississippi were overwhelmed, including the village of Mozier, Illinois where Aunt Mary's house stood elevated up on cement blocks.
Even as the waters rose, Aunt Mary refused to leave her home, not even when the water snakes and other river wildlife tried to invade. After decades of managing a Fish Market with her husband Loren–better known as "Frog"–she was no stranger to the river's many natives.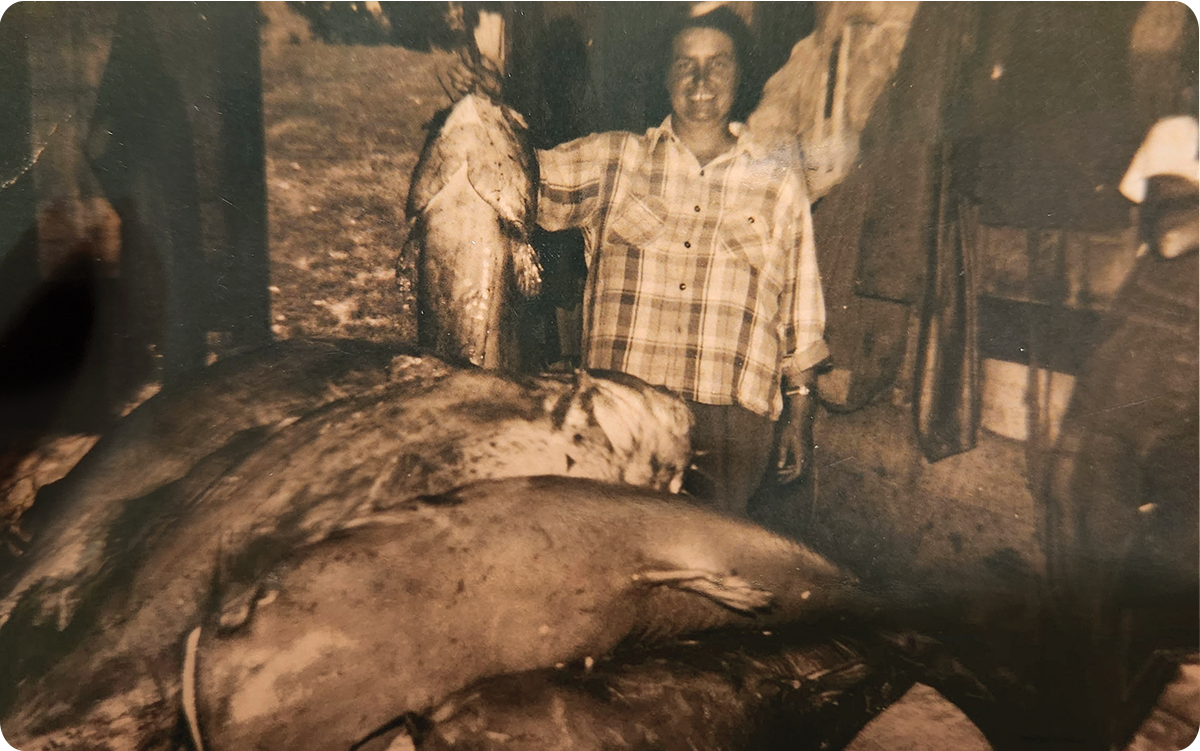 She had spent those years catching, cleaning and selling fish along the banks of the Mississippi and had more than enough experience with the ups and downs of the river. So after losing her husband in 1977, Aunt Mary was well-equipped and plenty determined to remain steadfast in their home.
Adam recalls traveling by boat to Aunt Mary's house each day during the '93 floods to bring food, water and supplies. Despite several attempts to bring Aunt Mary to the family's house up in the hollows, the resilient woman refused, simply clutching her twenty-two and taking out pests even as the water rose several inches into the house.
Aunt Mary's resilience is admirable and a trait shared by the agricultural producers of the Intermountain West, who know all too well what it's like to be at the mercy of the weather. Despite droughts and floods, these intermountain growers are here to stay. IFA is proud to celebrate 100 years of helping them and we look forward to 100 more.

---
Written by Mikyla Bagley. Recipe courtesy of Adam Fox, Aunt Mary's nephew, and originally published in the IFA Cooperator magazine (vol. 89, no. 2) Summer 2023.