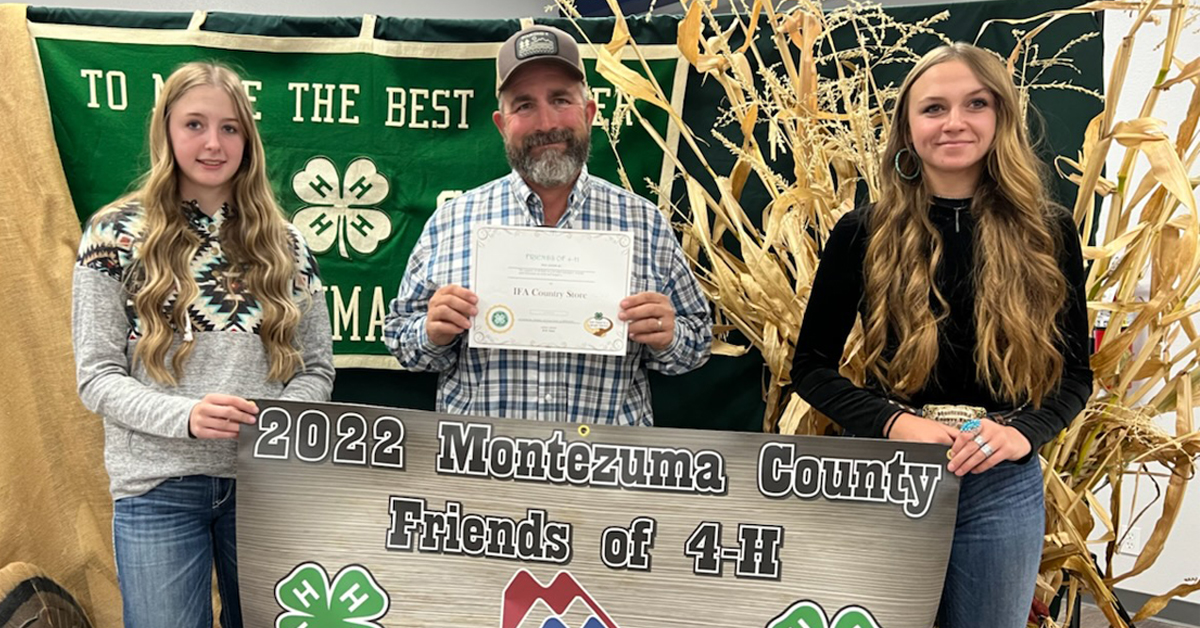 Nothing quite compares to the sounds, sights, and energy of the show barn. Animals are clipped, sheared, blow-dried, and led into the show pen by their exhibitors, but that moment is just a fraction of the hours and work put into this fair-time tradition.
Junior and local livestock shows play an integral role in providing educational experiences and opportunities for youth within agriculture. Raising a lamb, goat, hog, or steer is just the surface. Each livestock project offers hands-on learning in the principles of genetic selection and feed ration development, along with livestock handling and behavior for the young agriculturalists presenting them.
Recognizing the impacts of local livestock shows on young producers, IFA is proud to contribute to both the youth and our local communities through generous sponsorships and contributions at these and many other local events.
Growing Youth Livestock Shows
Each year, IFA's dedicated branches strive to support their local youth participating in junior livestock shows. In 2022, your IFA cooperative donated over $250,000 to local youth through stock shows, 4–H, FFA and high school rodeo programs across the region, as well as many other local youth groups and organizations.
These contributions are generously made by our IFA Country Store branches in Utah, Idaho, Nevada, Colorado, and New Mexico in an effort to support the local youth and these community events. These young producers show great dedication to their education and future by growing and presenting their livestock projects, and IFA is honored to support them.
"It is amazing to see the level of maturity, dedication and professionalism that the young people involved in the junior livestock program exhibit each year," says Trae Loos, branch manager of the Ogden IFA Country Store. "Our donations to livestock shows help the kids save for future projects, college or trade school, missions, and many other worthwhile endeavors."
Giving back to young exhibitors and the organizations that sponsor livestock events is important to IFA in our pursuit to help grow agriculture in the Intermountain West. Involvement in junior livestock show competitions provides an environment for youth to have positive experiences within the agriculture industry and gain valuable insights.
"We really try to encourage the young people and their families to be active in agriculture," says Katie Dodge, assistant manager of the Elko IFA Country Store. By boosting livestock projects, sponsoring prizes, and supporting local shows, IFA is dedicated to continue growing a love for agriculture in the upcoming generations.
"By donating to these shows we are showing our support," says Riley Morgan, branch manager of the Logan IFA Country Store. "These projects help kids realize their love for the agriculture industry and all of the responsibility and hard work that goes into feeding our country."
Along with monetary contributions, IFA also strives to provide assistance to young producers in the form of expertise and education. Each year, IFA hosts clinics to help educate youth on aspects of animal nutrition, showmanship and fitting. Additionally, IFA's experienced staff are always available to help and educate exhibitors on their livestock needs.
"We have seen an increase in people coming to get advice on feeding their animals," says Mark Anderson, manager of the Cortez IFA Country Store. Helping answer questions is a simple but substantial way IFA strives to support the young growers in the community.
Recently, the IFA Cortez branch was recognized for its impacts on local youth and livestock shows by being nominated by the local 4-H to receive the "Friends of 4-H" award for Montezuma County in 2022. Anderson and his team are honored to be recognized for their service to the community and are excited to continue helping young producers.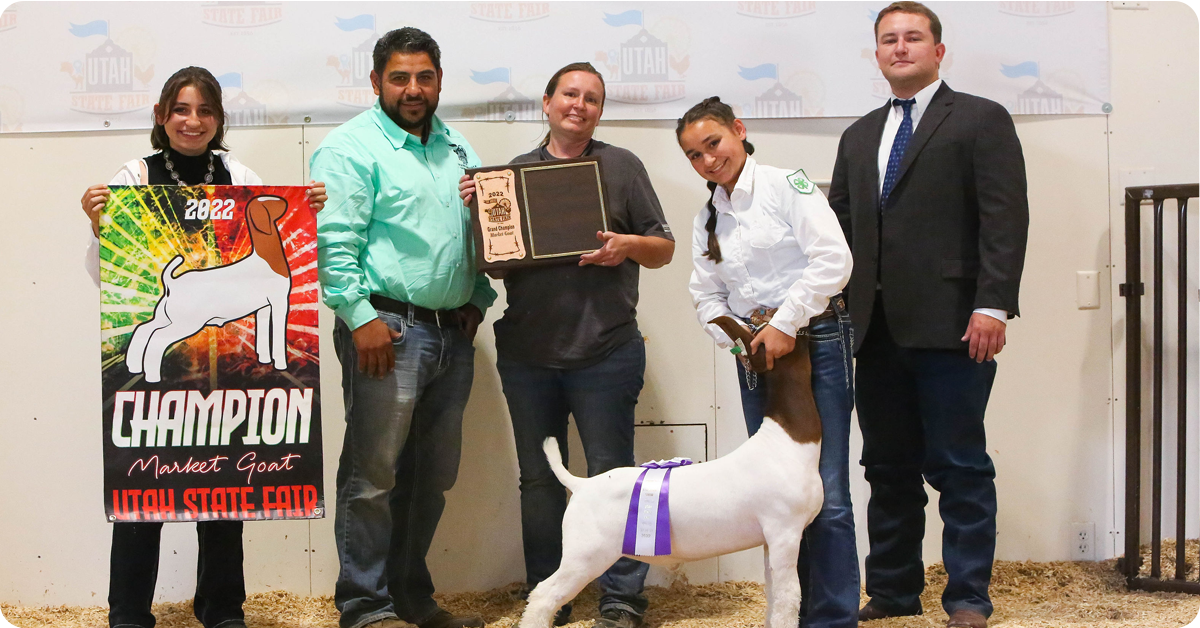 Growing Local Communities
While important, supporting youth at livestock shows across the region is just a fraction of the service our dedicated IFA managers strive to provide for their communities. One prime example is our IFA team at the Cedar City IFA Country Store.
Each year, Sam Mortensen, manager of IFA's Cedar City store, makes a valiant effort to contribute to livestock shows in Iron, Garfield, and Kane counties. In addition to boosting the livestock projects, Mortensen also makes an effort to purchase several animals.
This year, the Cedar City branch purchased three of the youth livestock projects to donate back to the community. These purchased animals were processed by a local butcher and then donated to the area food bank to provide daily meals for underprivileged families and those in need.
Mortensen says this is the second year that the Cedar City IFA Country Store has done this and it is a "humbling experience" to witness the gratitude members of the community have for "helping them in such a simple way."
The Cedar City IFA branch also strives to support other local events and organizations by donating time, prizes, and sponsorships. Giving back to the community is a central goal for Mortensen and his team, and they hope to continue finding new ways to serve.
"We are here to serve the great community we live in, and we strive to take care of the community that takes care of us," he says.
The Cedar City IFA branch is not alone in its endeavor to support and grow local events and individuals. All IFA branches and teams make it a top priority to support not only local stock shows but the many other activities happening in their local areas.
In Tremonton, supporting local events is a simple but valuable way for the team to give back to their community. Jeni Aiken, branch manager of the Tremonton store, often donates prizes for school raffles, rodeo queen contests, and jackpots. Her team also makes it a priority to volunteer and donate to the many "city days" celebrations in the area.
Giving back to the local communities has always been integral to IFA in our quest for preeminence in agriculture. We are proud to support the many events and organizations that bring so much to our local areas.
We especially commend the efforts of all those involved in producing the local junior livestock shows that provide so much opportunity for youth in agriculture. Congratulations to each young exhibitor who participated in a livestock show this year. We recognize you for the hours of dedication and work put into these animal projects and wish you luck in future shows.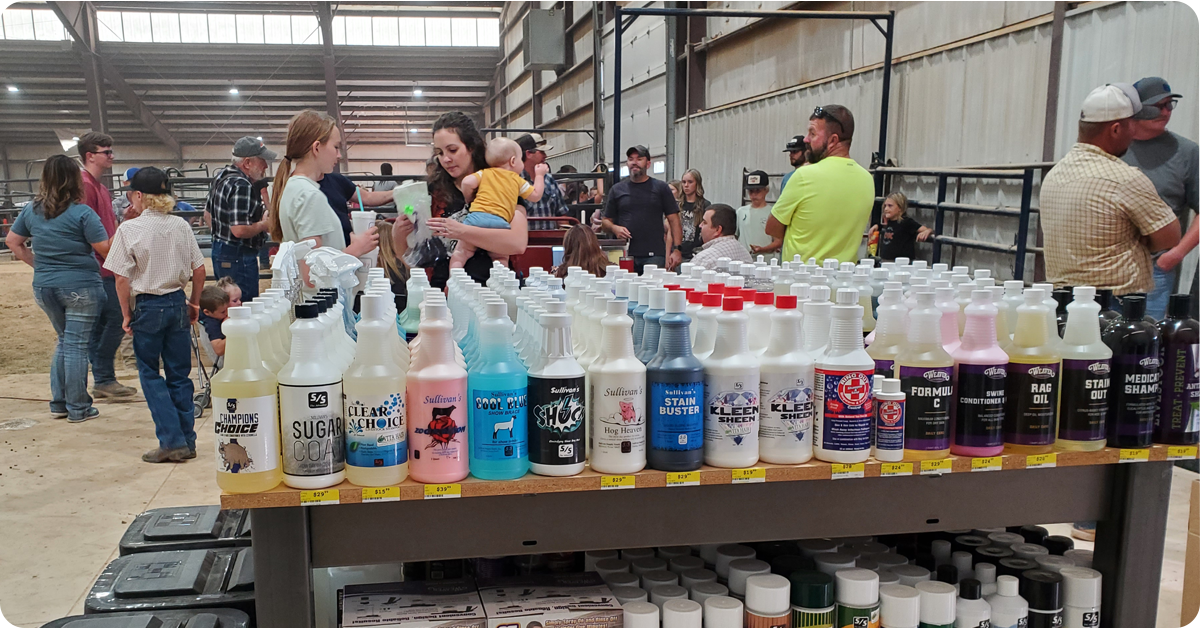 Recognizing the 2022 IFA Show Power Feed Award Recipients
In addition to supporting local youth throughout the year, IFA invites exhibitors who have fed our exclusive IFA Show Power Feeds to receive special recognition for their show ring success.
Livestock projects allow youth to learn and practice principles of animal nutrition. Youth who have fed IFA Show Feeds are invited to share their experiences raising those animals and tell how nutrition played a role in their stock show success.
We want to congratulate this distinguished group of 2022 Show Power Feed Awards recipients and recognize them for their accomplishments over the show season. Learn more about IFA's Young Producer Program and how to qualify for IFA Show Power Feed Awards on our website.
---
Written by Mikyla Bagley, IFA Content Specialist, and originally published in the IFA Cooperator magazine (vol. 88, no. 4) Winter 2022.
Mikyla Bagley is a fifth-generation rancher actively involved in her family's cattle operation. She holds a deep respect for the wisdom and management practices of the farmers and ranchers who have crossed her path, both because of her family operation and otherwise. A deep desire to remain connected to the agriculture industry drove Mikyla to earn her BIS in Agriculture Science and Communication from Southern Utah University this past spring. She continues to be involved in her family's operation while using her degree and life-long experience in her new role to share the experience and wisdom of IFA experts and Co-op Members as IFA's Content Specialist.