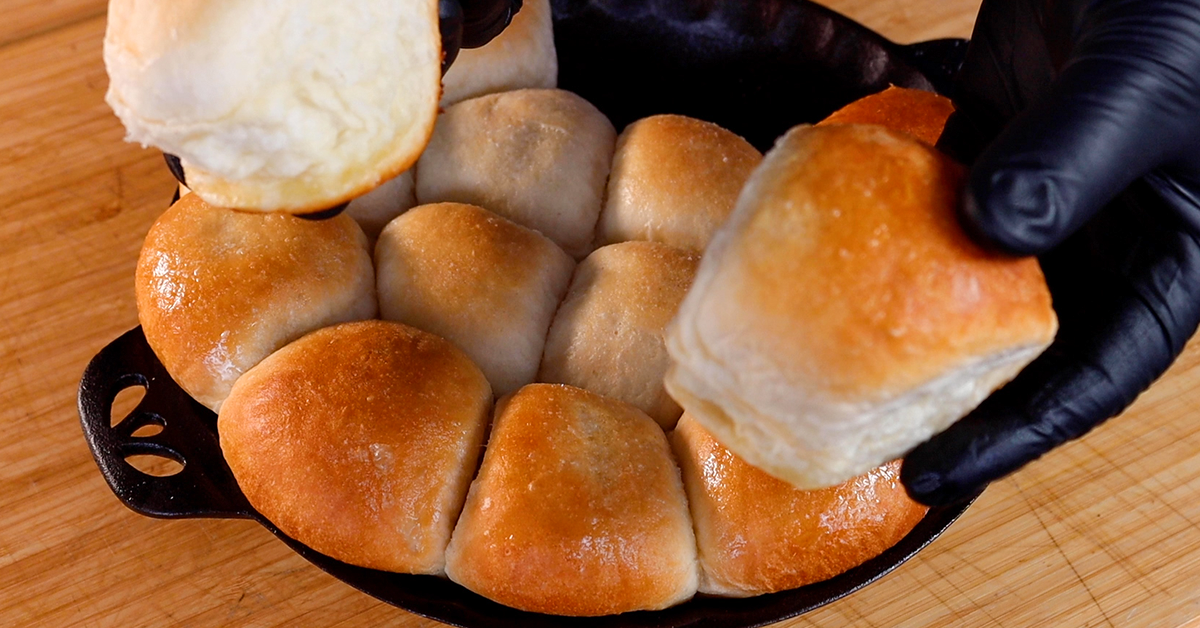 Thanksgiving, birthday parties or even dad's-day dinner; whatever the occasion, a pan full of garlic butter rolls are sure to liven up any meal. With a brilliant burst of garlic flavor and a golden brown crunch, these next-level garlic butter rolls will earn an invite to any dinner party or gathering.
The best part? They're easy to make! With only 5 simple ingredients, a cast iron skillet and a pellet grill, you can create this crowd-pleasing side dish or appetizer and because you can start with frozen dinner rolls right from the store, they are even safe for bread beginners.
Don't bother serving with a butter tray. Trust us when we say these drops of golden brown flavor won't need it!
INGREDIENTS:
16-18 Frozen Dinner Rolls
4 Garlic Cloves, Peeled
¼ c. Olive Oil
1 c. Butter
Pinch of Redmond Real Salt
DIRECTIONS:
1. Garlic Butter Goodness
Ensure your rolls are packed with flavor by first preparing the garlic butter. Preheat your pellet grill to 250° and lay peeled garlic cloves in a 6" cast iron skillet. Cover these with olive oil and simmer for 30 minutes or until the cloves are soft. Remove the cloves from the skillet, smash and mix with softened butter.
You now have garlic butter!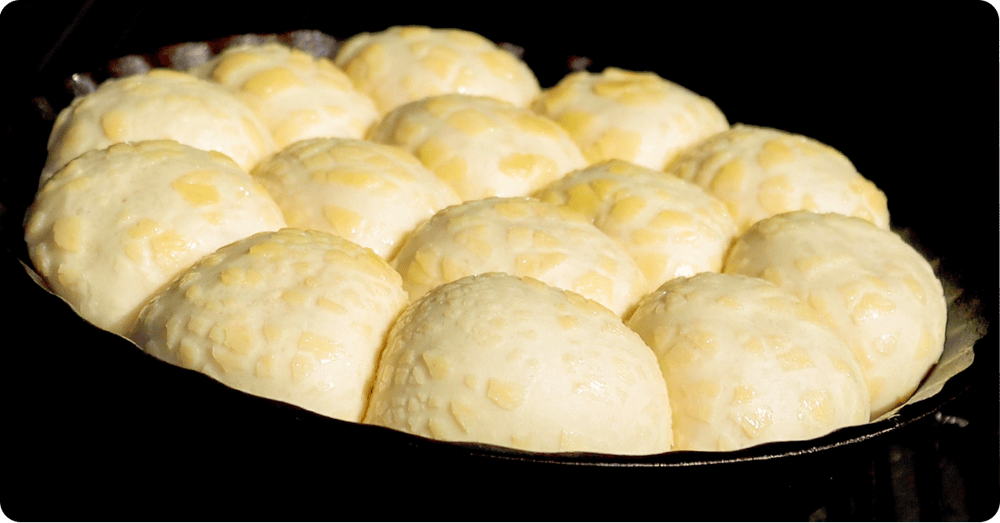 2. We're on a Roll!
Once your pan of garlic butter goodness is prepared, you can move onto the rolls. Rub a generous amount of garlic butter on the sides and bottom of a 12" cast iron skillet then dunk each frozen roll in the melted butter. Place the dipped rolls evenly within the greased pan and allow them 4-5 hours to rise.
3. Ready, Set, BAKE
Now, bake! Check to make sure your rolls have expanded to fill the empty space in the pan (this is a good sign that they have had enough time to rise) and preheat your pellet grill to 350° with premium alder, oak or pecan wood pellets. Once the grill is warm let the rolls bake for 15-20 minutes or until the tops are golden brown.
When you are satisfied with the golden tones of your rolls, remove them from the grill, brush on a little more of your melted garlic butter and sprinkle Redmond Real Salt on top. Let cool and you're ready to serve a delectable treat your guests will enjoy.
Got Garlic Butter?
Even after greasing your pan, dipping the rolls and adding a finishing dressing to the top, you might find yourself with a little extra garlic butter. This is great! Save any leftover garlic butter and use it on streaks and other dishes. Simply store in the fridge and check to make sure it has not gone bad before using it in your future masterpieces.
The Easiest (Tastiest) Dinner Rolls for Holidays and More
Whether you're prepping for the holidays or simply gathering around the dinner table on a Wednesday night, we think these garlic butter rolls will hit the spot. But, if you're still not convinced, here are our top three reasons you should add them to the menu.
1. Frozen Dinner Rolls make it Easy, Peasy
Life is busy. Jobs, family, friends and community responsibilities make us who we are and fill our lives but they also make it hard to always find the time for a delectable meal. Luckily, these rolls don't require a master baker or even a whole ton of ingredients thanks to frozen dinner rolls (but don't worry, we won't tell on you).
2. Garlic is Good for the Soul
Nothing is better than a soft fresh roll with a golden brown crunch, except a soft, fresh roll with a golden brown crunch and garlic-buttery goodness. When we say these rolls have flavor we mean it! Fresh from the pan or even the next day, a thorough dousing of your home-made garlic butter before baking creates a dinner roll that can stand on its own.
3. A Side Dish Everyone Can Agree On
Nothing brings family and friends together like holidays, celebrations and good food. We love these dinner rolls for the amazing flavors, crunch and soft, doughy textures, but most of all, we enjoy sharing them with those we love. They make a great addition to and round out almost any meal.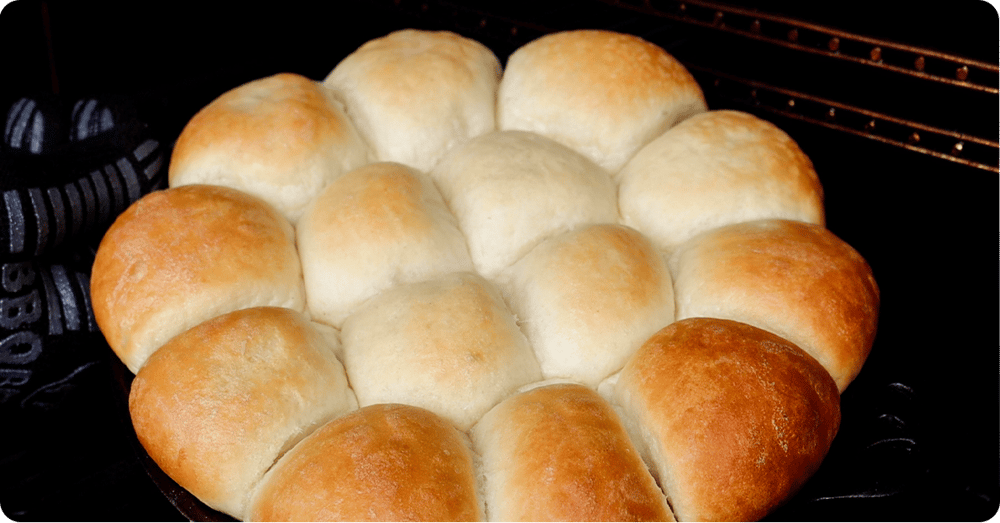 Why Cast Iron Cooking in a Pellet Grill?
It's the little details. This recipe is great for any time of year and can just as easily be prepared in a normal cook pan and stove and still taste great. However; we believe the little details can make a big difference.
Cooking your garlic butter rolls in a cast iron pan in your pellet grill not only adds to the appearance, but the texture and flavor of your rolls. Allowing the rolls to bake inside your grill will add a hint of smoky flavor and that irresistible crunch and golden-brown color that is hard to replicate in your average kitchen oven.
Grow Your Own Ingredients: Garlic!
While you can gather your garlic from the grocery store, growing it at home helps you ensure the quality of your ingredients as well as instills another level of pride in the finished product.
Garlic is a bulb that must be "chilled" in order to begin developing. It should be planted in the autumn months alongside other fall bulbs to take advantage of cool winter soil.
If you do choose to grow your own garlic you should ensure you are planting quality bulbs at the right time for your particular climate and prepare your soil by loosening it and even adding a fertilizer that is high in phosphorus.
You can stop by your local IFA Country Store to answer any questions you might have about growing your own garlic and other herbs as well as everything you need to grow them.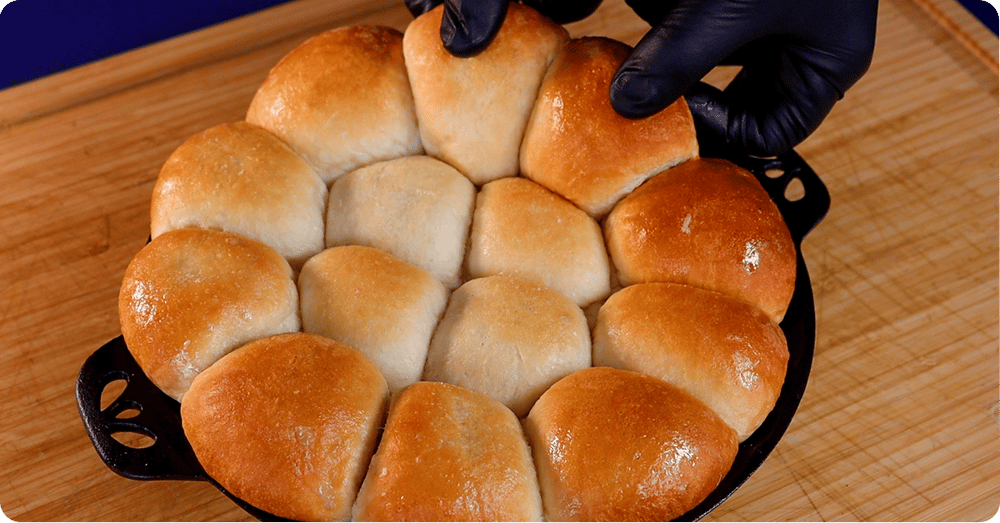 Get Started and Have Fresh Garlic Rolls In No Time
Gather the family and call the friends, it's almost dinner time. The key to creating a meal everyone will enjoy is preparation. Get started by ensuring you have the ingredients and the tools that you'll need.
Be sure to stop by your local IFA Country Store for cast iron pans, cooking utensils and all the pellets and supplies you need for the grill and then get cooking.

---
Information for this article was provided by Dan Jensen, IFA Foods and Outdoor Cooking Category Manager, and Adam Fox, IFA Marketing Communications Creative Director.